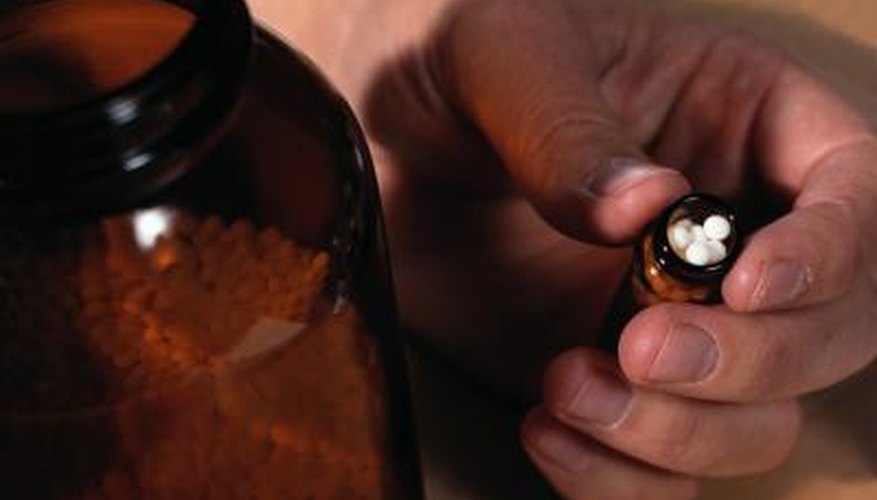 Epsom salt gets its name from Epsom, England, where Epsom salt was most distilled from local spring water. Epsom salt has a variety of practical uses. Because it is a rich source of magnesium sulfate, Epsom salt is often used as plant food in areas with low magnesium levels for plants with high magnesium needs. This natural plant food is easy to make and apply.
Step 1
Add Epsom salt to a large container that holds more than gallon of liquid. Use 1 tablespoon to feed peppers, shrubs per 9 square feet of soil underneath the shrub's canopy and tomatoes per foot of height. Use 2 tablespoons to feed trees per 9 square feet of soil underneath the tree's canopy.
Step 2
Pour 1 quart of boiling hot water over the Epsom salts.
Step 3
Stir the water well until the Epsom salt completely dissolves.
Step 4
Pour 3 quarts of ice-cold water into the mixture and stir well. The water should be about room temperature.
Step 5
Apply the room-temperature mixture to your plants. Give pepper plants a foliar spray. Pour the mixture into a spray bottle and coat the leaves of pepper plants with the spray once the plant is in full bloom. Repeat the spray again in 10 days. Water tomato plants and shrubs with enough mixture moistening the top 8 inches of soil. Repeat the watering once every two weeks for tomatoes, although shrubs can wait four weeks in between watering. Water trees with Epsom salt mixture. Water the entire area under the canopy. Repeat this procedure three times a year.