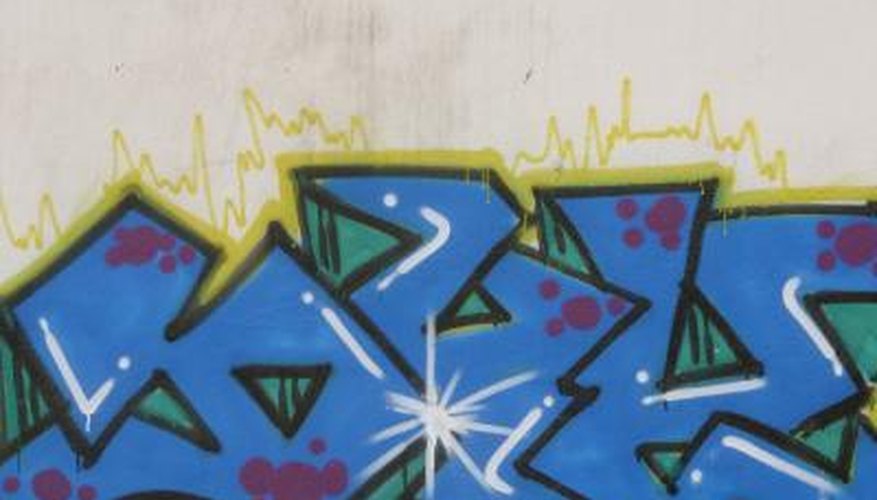 Graffiti walks a fine line between art and property damage. Unwanted graffiti can turn your concrete wall, walkway or driveway into an unsightly mess. Spray paint is the common choice for applying graffiti to concrete, and it quickly adheres to the surface. Normal cleaners will not budge the paint, which can last long after the incident. With the proper cleaning solution and tools you can clean the graffiti off the concrete.
Step 1
Prevent runoff by covering any nearby storm drains with absorbent mats.
Step 2
Put on safety goggles and rubber gloves. Attach the water hose to a power washer. Hold a power washer 3 feet away from the graffiti and dampen the surface with low water pressure.
Step 3
Pour a water-based paint stripper carefully into a plastic paint tray. Dip the bristles of a paintbrush in the paint tray and apply stripper over the graffiti as if you were applying paint. Allow the stripper 10 minutes to set.
Step 4
Scrub the paint stripper into the graffiti with a scrub brush. Rinse the concrete clean with a power washer set on low water pressure.
Step 5
Examine the concrete. Repeat steps 3 and 4 if any graffiti remains on the concrete.