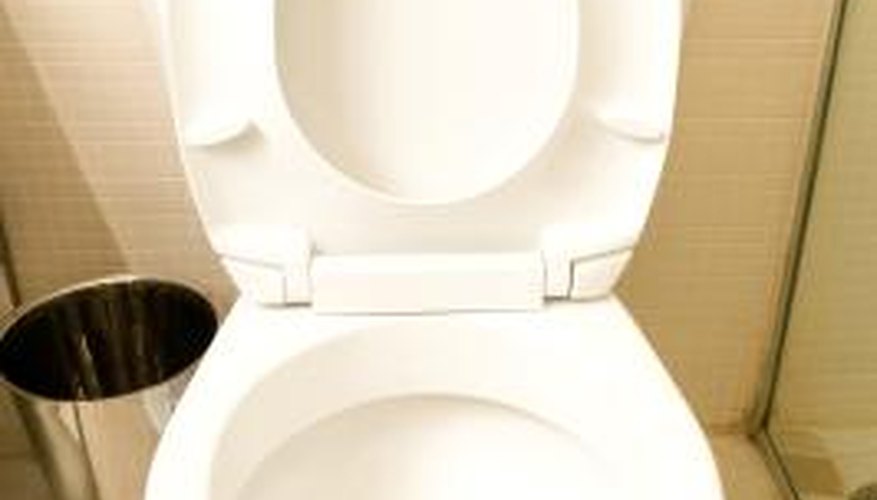 One of the most common reasons to rough plumbing into a concrete slab is when you plan to install a bathroom in a basement. You must cut through the concrete so you can install the drain lines. As a DIYer, if you plan to tackle the entire bathroom on your own, you need to get comfortable with the idea of cutting up your concrete slab. Cutting the concrete so you can rough in the plumbing may be the easiest part of the process of installing a bathroom.
Step 1
Locate the main drain and where it runs under the concrete floor. To locate the drain, find where the drain comes from the first floor of the home, then goes down into the concrete. The drain runs in a straight line from that point to where it exists the home and goes to the sewer.
Step 2
Place two marks with chalk 12 inches apart where you want to tee into the existing drain.
Step 3
Place two marks apart where you want to install the future drain. This can be your toilet, shower or sink drain.
Step 4
Run a chalk snap-string from one mark by the existing pipe to one mark by the drain. Snap the string against the floor to leave a chalk line. Duplicate this with the second set of marks on the floor.
Step 5
Place a masonry blade on your circular saw and set the depth to 2 1/2 inches. Cut down into the concrete with the blade and follow the chalk line. Do this with both chalk lines.
Step 6
Break up the concrete between the two cut lines with a sledgehammer, then remove the busted concrete from the slab.