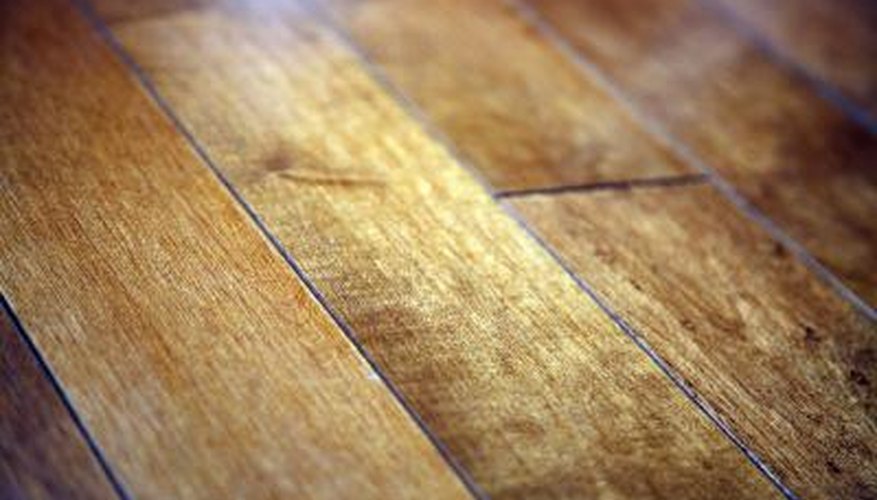 If you wish to have a gap between an existing concrete floor and new wooden flooring, you will have to install battens onto the concrete. For a floor to be ready to have battens attached, it must be covered in damp-proof membrane that reaches slightly up the sides of the walls. After the battens are fixed to the concrete, insulation should be laid between each interior batten. Battens are attached to the floor by drilling a pilot hole through the batten and concrete, and attaching a frame fixing.
Step 1
Cut the battens to fit the room. All four walls should have a batten, and there should be battens every 20 inches. Battens should be no longer than 6 feet, 6 inches long.
Step 2
Lay the first batten down on one of the perimeter walls. Lay the level across the batten to see if it sits level across the entire length. If the batten is not level, push a wedge underneath it until the area is level.
Step 3
Put a masonry bit into your drill that is the same width as the frame fixings. Drill a pilot hole through the batten that enters into the concrete at the two ends of the batten. If you used a wedge, drill a pilot hole through the wedge as well.
Step 4
Hammer frame fixings into the pilot holes. Put the screwdriver bit on the drill and screw the fixing in the rest of the way.
Step 5
Repeat Steps 2 through 4 for battens all around the perimeter of the flooring.
Step 6
Measure across the room from one of the perimeter battens and make marks on the membrane at intervals of 20 inches. Place the interior battens on the marks. Repeat Steps 2 through 4 for each interior batten.
Things You Will Need
Floor battens

Builder's level

Wooden wedges

Drill

Masonry drill bit

Frame fixings with plugs

Screwdriver drill bit

Hammer

Pencil
References