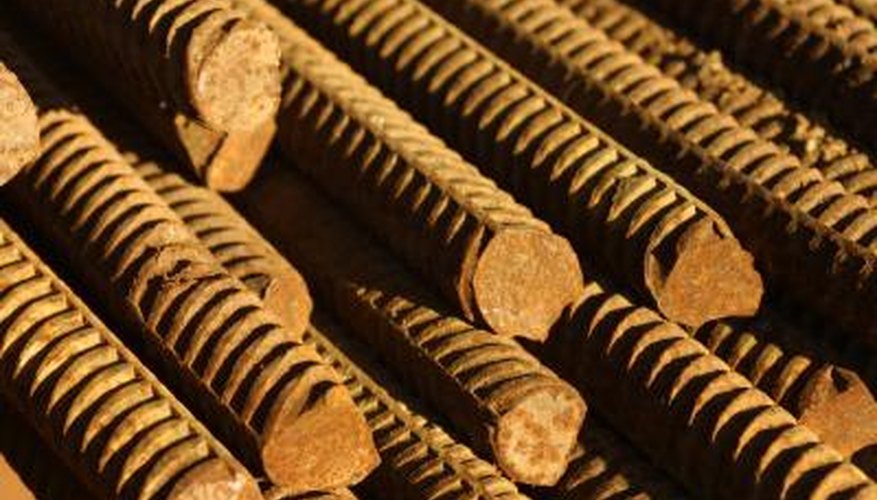 Concrete is commonly used in sidewalk construction because of its strength and durability. The concrete is built on top of a gravel base, and is often strengthened with concrete reinforcing bars. These bars, widely known in the construction industry as rebar, are made from steel and are used to carry the tension loads borne by the concrete because the concrete is incapable of sustaining heavy tensile loads. For a sidewalk, you want to use 3/8-inch rebar.
Step 1
Plan the layout of the rebar by sketching out the sidewalk and the rebar on a piece of paper. You need to lay out the rebar needs in a grid, spaced evenly apart. The spacing depends on the weight carried by the concrete. You can space rebar in a driveway 18 inches apart, but in a deck or sidewalk, you can place it 24 inches apart.
Step 2
Measure and cut the rebar to fit the dimensions of the sidewalk. Use a saw with a metal-cutting blade.
Step 3
Lay the rebar into the trench where you are pouring the concrete for the sidewalk. Tie the different pieces of rebar together where they intersect with rebar tie wire.
Step 4
Raise the rebar off of the ground so that it will sit in the center of the concrete. You can use small rocks or bricks, or rebar supports.