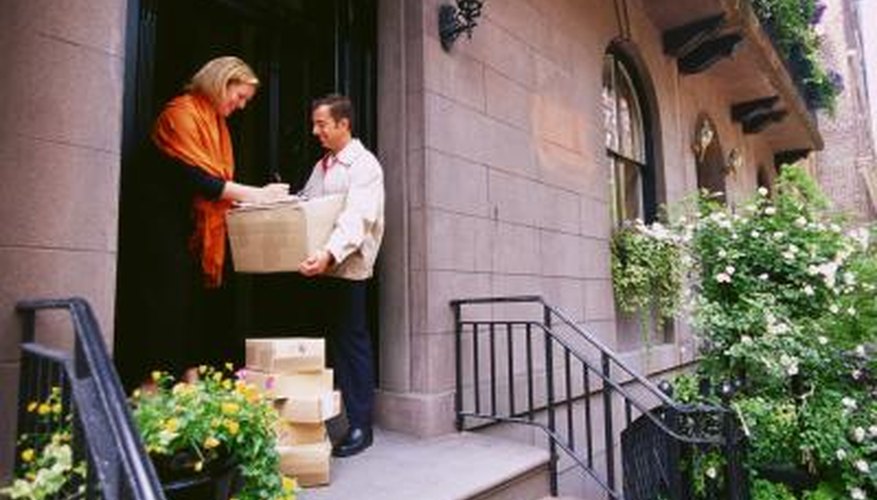 Railings are an important safety feature on cement stairs, and they can also add a touch of flair. Attaching a stair railing to the concrete can be a challenge and must be completed correctly so the railing will not become loose over time. You can anchor a stair railing to cement stairs using a straightforward procedure plus the right materials and tools.
Step 1
Place the railing in the desired location on the cement stairs and mark the holes in the base using a grease marker. Make sure you can see the marks clearly. Set aside the railing.
Step 2
Install a masonry bit the size of the anchors you are using into the chuck at the end of an electric drill. Some drill chucks open and close with a key and some operate by hand. Open the chuck and insert the drill bit, then tighten the chuck to securely hold the bit.
Step 3
Hold the trigger end of the drill in your dominant hand and place your other hand under the front of the drill just behind the chuck to keep it steady while you drill. Hold the drill at a 90-degree angle to the cement surface the entire time you are drilling. Engage the drill trigger before placing the drill bit against the cement. Use a moderate amount of effort when drilling the hole but do not force the bit into the cement. Back the drill bit out while it is still spinning. Repeat the procedure for each mark.
Step 4
Insert a cement anchor into the hole and use a hammer, if necessary, to make it flush to the surface of the cement. Use an anchor the size of the screw being used. Repeat this process for each hole.
Step 5
Set the railing in place and align the holes in the base with the holes on the cement stairs. Hand tighten the screws through the railing holes into the anchors. Tighten the screws using an electric drill with a driver bit installed. Do not over-tighten the screws or you may strip them.