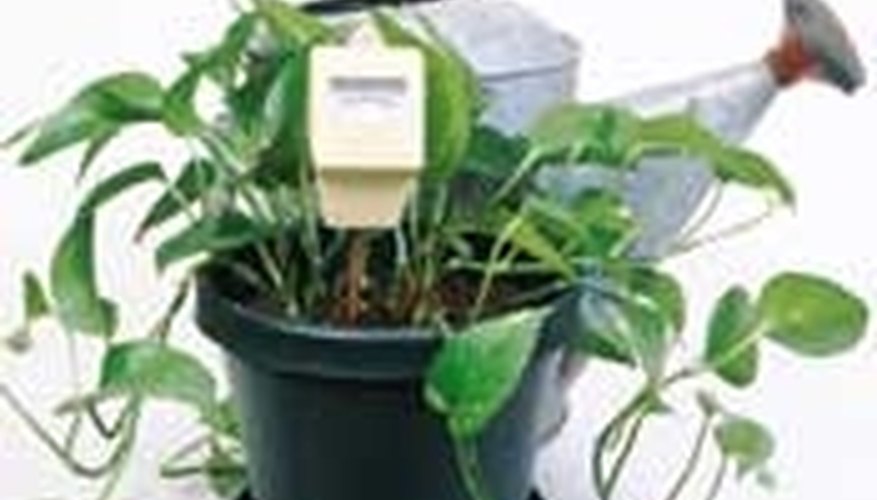 More houseplants die from too much water than from not enough. Here's how to determine when your plants need water.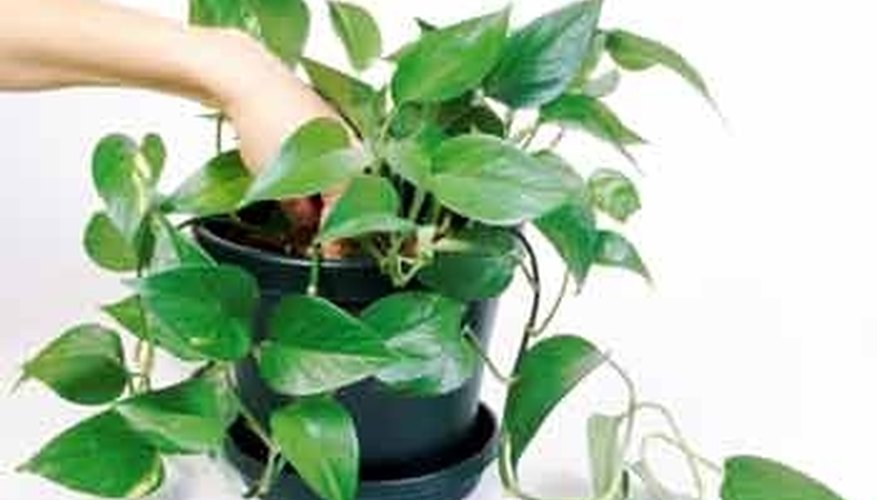 Poke your finger right into the dirt, about an inch below the surface or up to your first knuckle. If the soil feels dry to the touch below the sur-face, it's time to water. If it feels damp, wait a day or two and test again.
Use an inexpensive moisture meter to check the moisture level in the soil as an alternative to the fingertip test.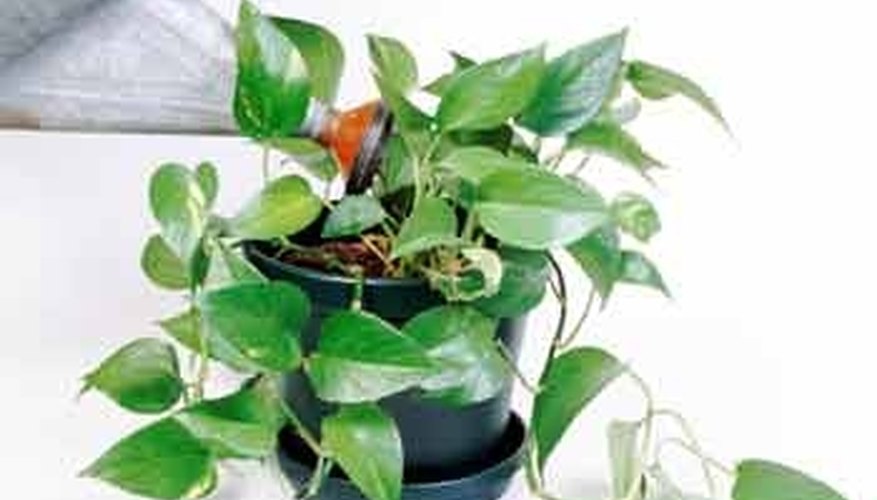 Provide extra water to plants that require moist soil, such as ferns and philodendrons. The soil should feel like a wrung-out sponge.
Use self-watering pots if you don't have the time to check your plants daily. These handy pots allow the plants to help themselves to a drink. You will need to check the pots' water reservoirs every two weeks.
Use tepid or warm water to water tropical plants. Allow the water to sit in the watering can overnight so that chlorine and chemicals can evaporate. This is called 'seasoning' the water.
Use water from a freshwater aquarium. It contains nutrients, is the proper temperature and has no chemicals or chlorine.
Mist plants frequently. They do take in moisture through their leaves, and the humidity mimics their tropical environment.