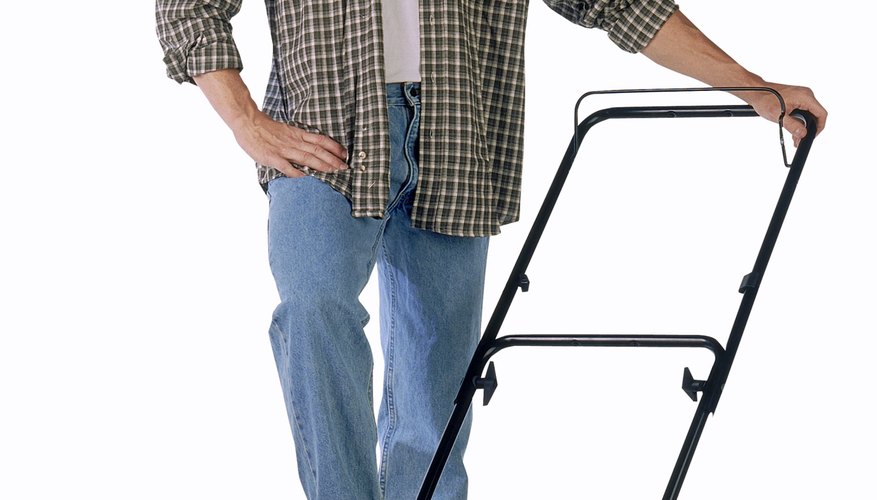 Most mulching push mowers offer a detachable side discharge chute. The side discharge chute allows you to convert the mower from a mulching mower or a bagger mower to one that shoots the grass clipping out the side of the mower. If you need to replace a spring-loaded cover on the side of the mower deck that has the side discharge chute, you will find that the process is straightforward.
Turn off the lawnmower, if it is on, by letting go of the engagement lever on the handlebars. Do not attempt to replace the chute with the mower on and running.
Lift the black spring-loaded cover on the side of the mower deck. The cover has a spring on the top edge, so grip the cover at the bottom of the deck and rotate the cover upward. Hold it in place for the duration of the process.
Slide the tabs on the top edge of the chute under the pins that extend from each end of the pin that holds the cover's spring in place and then lower the chute against the side of the mower deck. The tabs hold the chute in place.
Lower the spring-loaded cover down and rest it on top of the chute. You do not remove the spring-loaded cover at any point.