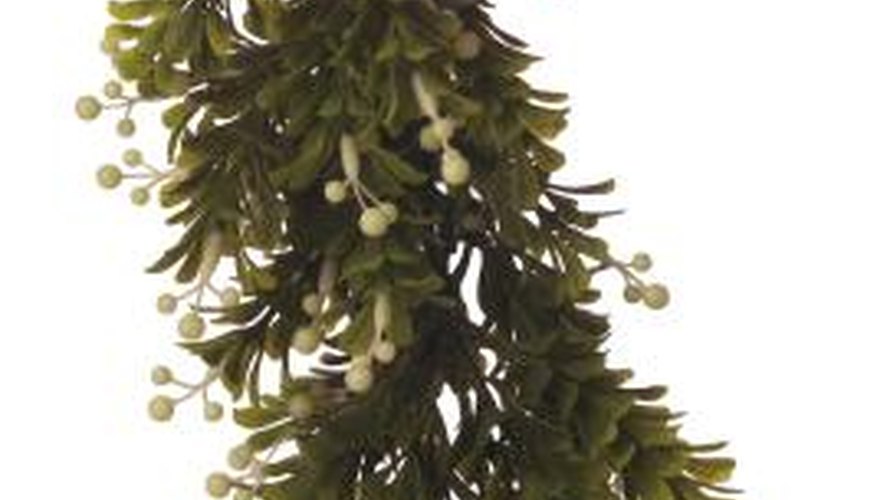 Mistletoe is a parasitic plant that sends roots into the bark of the host tree. Birds, usually mistle thrushes, eat the berries and move the seeds from tree to tree. Mistletoe prefers to grow on apple trees, but will also grow on indoor poplars or lime trees. The mistletoe will grow best in full sun, in a higher crook of a branch where there is good air circulation. When selecting an indoor tree as a host, pick one that is well established and more than 10 years old.
Step 1
Pick berries for propagation from a parent mistletoe plant that has characteristics you want. Do this in March or April.
Step 2
Move the indoor host tree to a sunny window. Select a branch that is at least 4 inches in diameter.
Step 3
Squeeze out the contents of the berry onto the surface of the branch, near the crook where the branch meets the trunk. Tie a piece of string around the branch so you know which one has the seed.
Step 4
Repeat the process with 15 to 20 seeds, as mistletoe seeds have a low germination rate. Space the seed contents six inches apart, if you are growing them on the same branch.
Step 5
Water the host tree well in its container, and leave the tree in the sunniest window you have. The mistletoe will germinate and create a new, small plant by the next February.