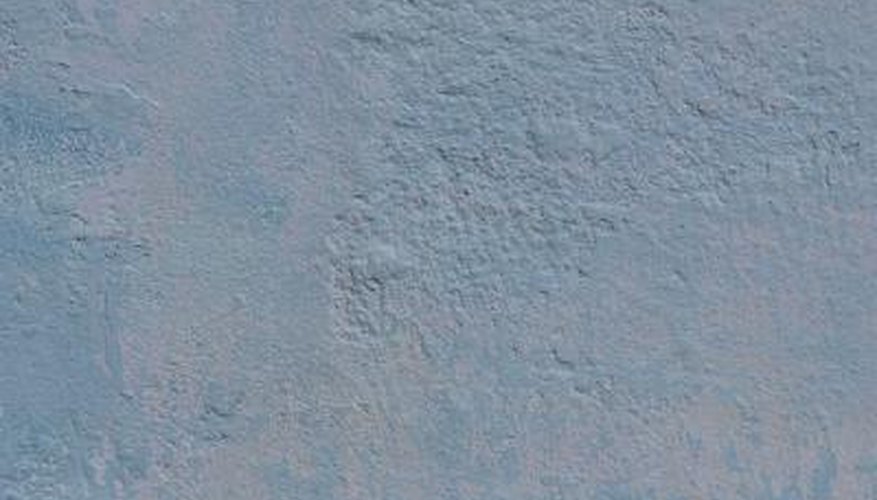 Just like highways, driveways and even the foundation on which a home may be built, the stucco on houses is made of Portland cement, a strong, long-lasting material. Despite its durability, even stucco is susceptible to cracks as weather conditions, climate changes and shifts in the home's foundation cause it to expand and contract over time. Moreover, human errors like improper curing, incorrect installation and faulty workmanship can also lead to cracks. Cracks are not atypical in the corners, windows and doors of a stucco home as well as in large areas of stucco walls and above the foundation. Nevertheless, builders can ward against this problem by taking the steps necessary to relieve stress on stucco exteriors.
Step 1
Install control joints. Builders can install a gap, called a control joint, between two stucco areas to ensure any cracks that occur do so in a way that does not deter from the appearance of the home. Control joints are best for large areas that exceed 144 square feet and help diminish cracks that result from expansion and contraction. The Portland Cement Association outlines several specifications about how best to create control joints so spacing meets appropriate criteria.
Step 2
Install casing beads. Casing beads separate stucco from other exterior materials on the home such as wood and vinyl. Also called plaster stops and stop beads, casing beads act as a stop between dissimilar materials to reinforce vulnerable stucco areas and to prevent them from cracking. Casing beads also create a stronger bond for the stucco on the wall.
Step 3
Install corner beads. Made of either metal or flexible plastic mesh, corner beads go along the corner of two stucco walls to reinforce stucco corners. Corner beads form a mechanical bond and create a strong, solid corner between the walls, thereby relieving stress that might otherwise lead to unsightly cracks.
Step 4
Install weep screeds. Weep screeds, which should be installed about 8 inches above the home's foundation, control stucco cracks because they keep water draining out and away from the house and thereby prevent moisture damage. They also help to better avoid inconsistency in the stucco's thickness that could otherwise lead to various stresses and cause cracks.
Step 5
Install soffit drip screeds. Soffit drip screeds prevent water from draining down the fascia, the horizontal surface that runs along the top of columns or walls of the home, and back to the soffit, the underside of the home's construction such as under either an arch or a ceiling. They help prevent cracks by keeping water that runs down the exterior of home from returning to the soffit and creating moisture damage.