There was a time, let's say about a 125 years ago, when the idea of a pot of fragrant lily of the valley (Convallaria majus), forced on the home windowsill, would not seem special at all, but today, this is a treat experienced by few. We've become rather familiar with the concept of forcing bulbs into bloom indoors, but other perennials remain dedicated to the flower border. A few people are rediscovering the magic and charm of forced lily of the valley. Although a few mail-order sources still carry pre-chilled "pips" (what old-timey florists called the dormant bud with roots attached), you can do just as well by forcing your own lily of the valley. You will need to act quickly, before the ground freezes.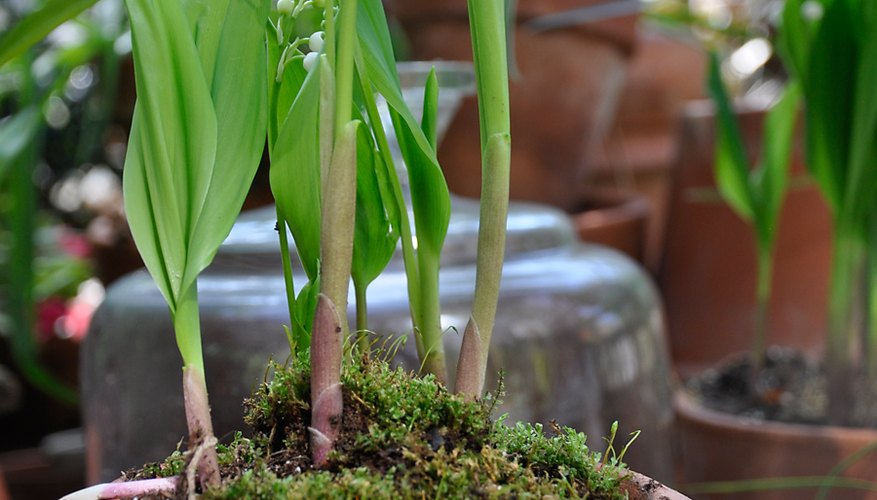 Lily of the valley pips for forcing were common in the back pages of gardening magazines in the 1940s-1970s during the holiday months. Today, they're difficult to find and expensive. The finest pips are imported from France, but unless you have access to a Parisian florist, your options are few. Luckily, lily of the valley is anything but a shy grower in the garden. Two years ago, I decided to just force my own plants, and they performed just as nicely as the fancier, pre-chilled varieties.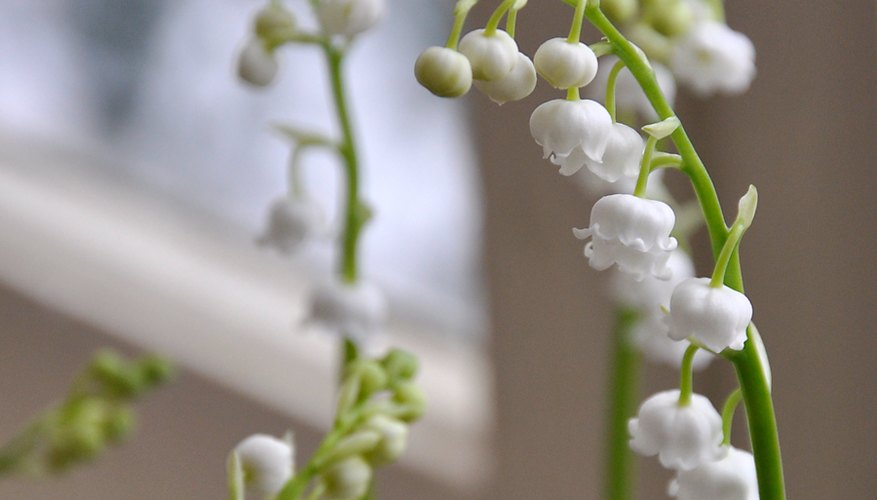 If a trip to Paris isn't on your calendar this winter, you can still enjoy the fragrance of lily of the valley in January or February. It feels like pure magic; trust me. Here are three ways that you can bring the scent and sweet, clean fragrance of Muguet into your home.
Buy from an online nursery.
Today, I can find only a few nurseries who sell these hard-to-find pips. Try White Flower Farm in Connecticut. It has been a reliable source for full-sized pips.
Dig your own.
If you have lily of the valley in your garden, then I won't need to tell you that you won't miss any if you dig up a few square feet of roots in the autumn. Lily of the valley are so invasive that even a neighbor may share with you.
Dig plants in late autumn, when the pips are fully matured, right up until hard frost. Separate pips and roots by pulling apart the root mass by hand (don't be afraid of soil falling off, as you will be potting the shoots in new soil. Save as many pips as you can possibly fit into a pot, and as long as they have a few roots attached to them, you will be fine. Choose the thickest pips to force — they are the ones that will have flower buds in them. Two square feet from the garden should provide you with at least four pots of pips to force.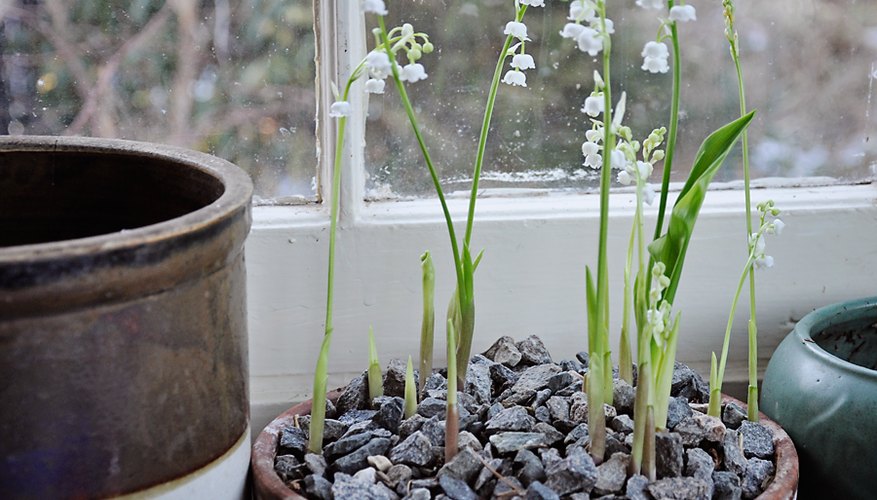 Ask your local nursery if it still has a few pots from the summer.
An easy cheat is to ask your local garden center if it still has some lily of the valley pots available from the summer, or buy a few during the spring and set them aside. Most garden centers will have set their potted perennials back in cold frames and hoop greenhouses, but a few might be eager to sell a few pots if they are easy to get to. Best to call ahead. A 1-gallon nursery pot will still need to be divided, and you will not have as many pips as you would get from your own garden.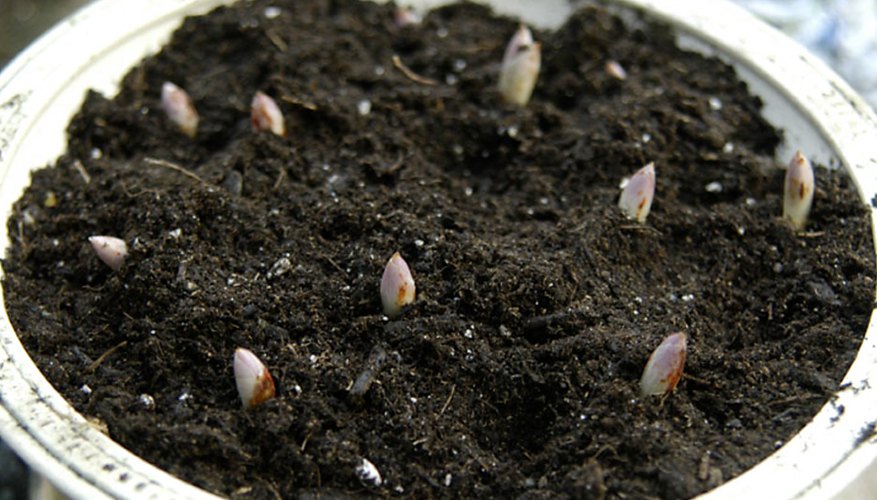 Potting Pips for Forcing
Lily of the valley are not fussy about growing medium, so a regular potting mix will work nicely. When the pips are potted up, allow them to settle in for a few weeks before forcing. You may want to keep your pots outdoors in a frost-free shed or in a cold frame (if you have one) until late December or January, as pips will force quicker if you wait longer. A chilling period for garden-grown pips helps signal the plants to begin growing again.
Commercial lily of the valley will be delivered in December, and they will be ready to force as soon as you get them. Soak the entire bundle of roots in room-temperature water for a couple of hours, and then pot them in a pot that is at least 3 inches deep. Keep the tips of the pips sticking out of the soil, as lily of the valley are shallow growers.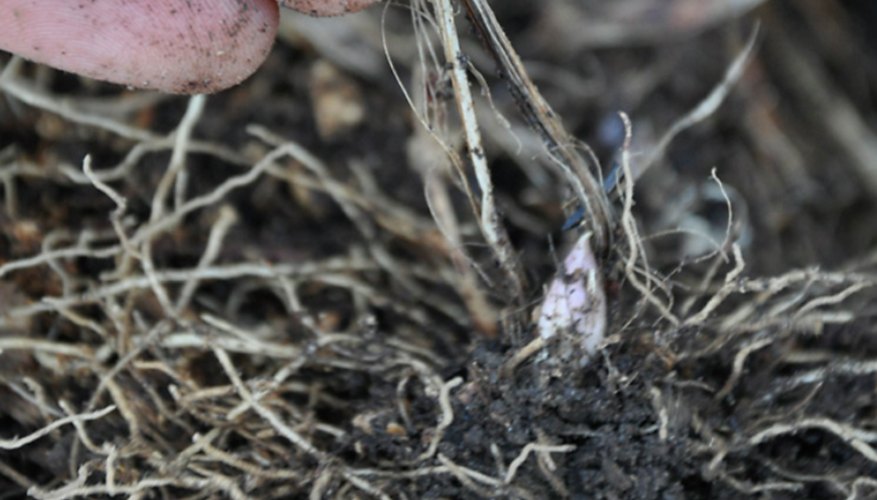 Pips dug from the garden will force best if exposed to at least five weeks of cold, near-freezing weather. Remember, they have already spent a month or two outdoors as the leaves fell, so assuming that you have dug your pips late in the autumn, you can begin forcing by late December or early January if pots are left outdoors until then. If you expect heavy snows, then store pots in a shed, unheated garage or on a shady porch. Unlike bulbs, lily of the valley can handle some hard freezes, but try to avoid pots becoming frozen solid.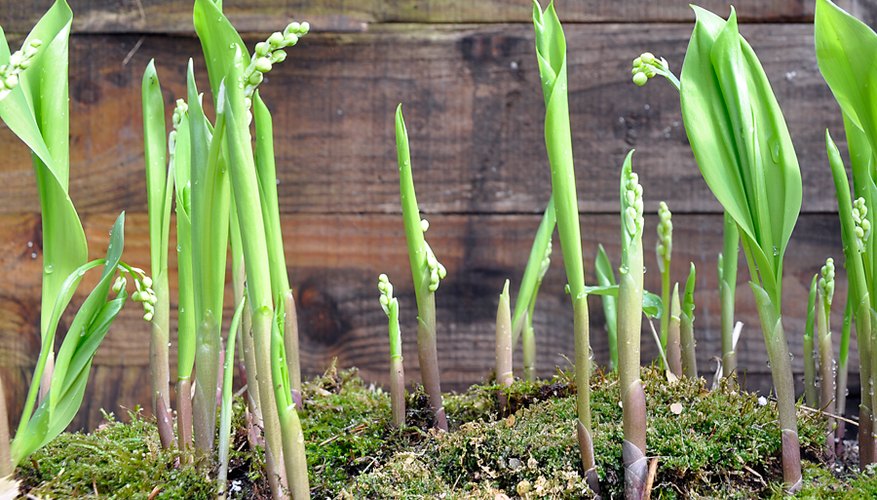 Force pots of lily of the valley in a warm room.
Unlike forcing bulbs, lily of the valley grow best if placed in a warmer environment — just imagine that they want to experience May weather. Frequent rain showers in the sink and warm, sunny days. They will appreciate a cooler nighttime climate, too. If you are impatient and cheat by forcing a few pots earlier, the plants will not fail but may take longer to grow than pots brought out of cool storage, let's say, in mid- or even late winter. The closer it gets to spring, the faster pots will force.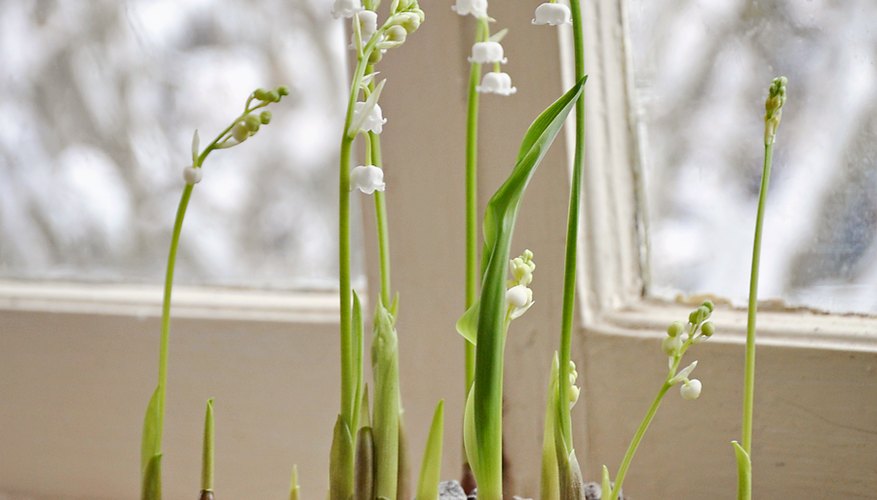 Plants forced earliest in the winter may send up flower stalks before foliage, which is fine from a fragrance perspective, but a pot won't look as perfect as one with full, green leaves. Pots forced later (in February or March) will have foliage emerging at nearly the same time as flower stalks. Either way, you will get the same fragrant flowers. Use gravel or moss to hide any unsightly soil and to add to the overall springtime effect. If stems become floppy, add a few twigs or branches, which also adds to the springy look.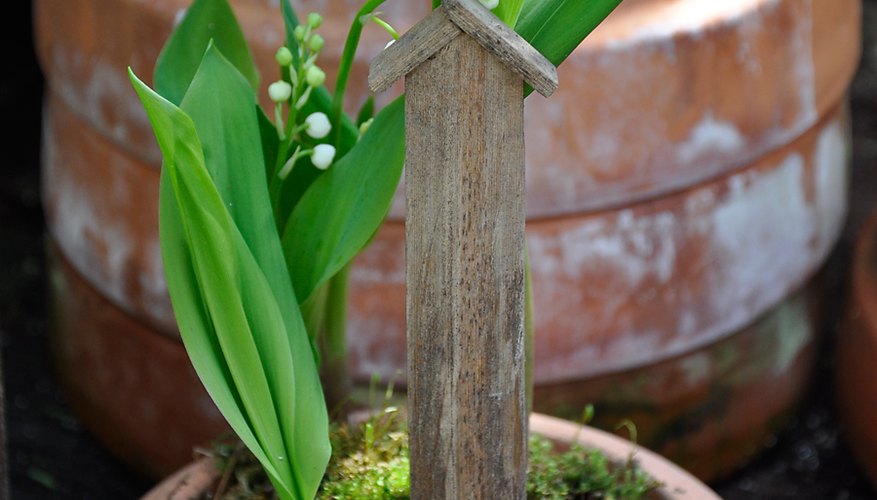 Photo credits: Matt Mattus
More from Matt Mattus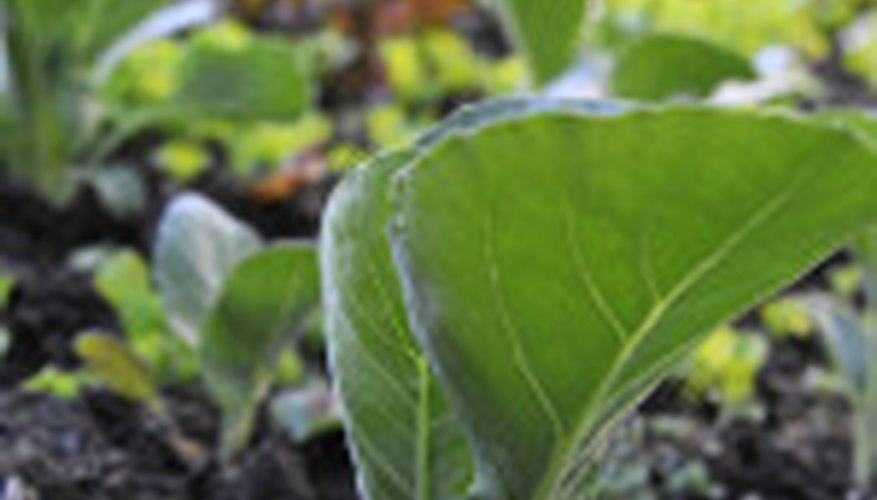 Extend Your Home Garden Harvest by Growing Cool-Weather Greens
Rediscovering the Culture of Fancy Chrysanthemums