Foraging for edible fungi can be really fun, an adventurous alternative to the ubiquitous weekend brunch date. I am lucky enough to live in Northern California, not far away from some of the best edible mushroom foraging in the country, so my husband and I rallied up the coast to Salt Point State Park to go on a mushroom mission. We went on our first hunt, which was organized by ForageSF with mycologist (mushroom expert) Patrick Hamilton.
This proved to be a wise decision, because Hamilton has an extensive background in wild mushroom foraging, identification and preparation, and he has more than 40 years of mushroom hunting experience. You don't want to take any chances when it comes to mushroom foraging, because one wrong choice, although potentially tasty, can make you sick to your stomach or far worse. Every time someone on our hunt proudly produced a spore he or she had stumbled upon, Patrick, who is also an accomplished chef, would confirm whether or not is was edible and then quickly remind us in a stern, but loving tone, "Yes, it's edible, but I am not suggesting you eat it."
*A fun fact that I learned while researching this topic is that the largest living organism on earth is a 2,200 acre mushroom in Oregon known as the Armillaria.
Things You'll Need
Field guide * Small knife * Basket or tote bag * Sensible footwear
Hire a guide and buy a guidebook. Locate the species native to your area, and find some local hotspots. You may meet fellow foragers.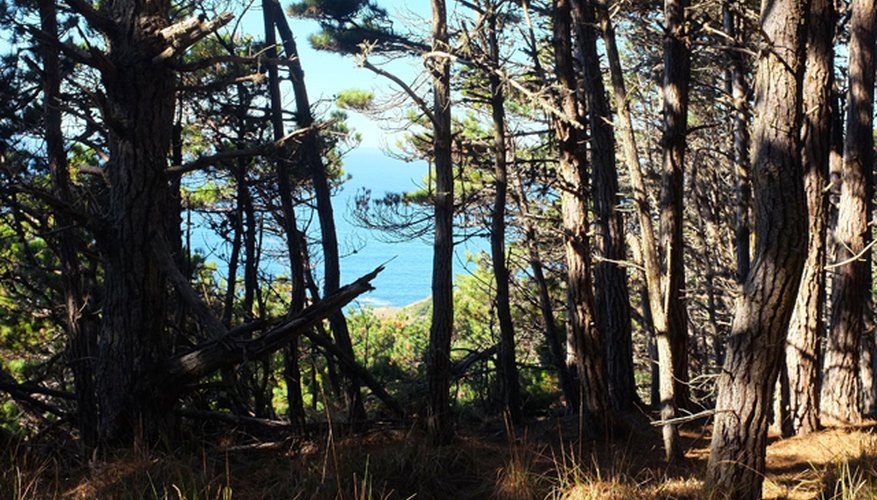 Look for clues. Certain mushrooms love certain types of trees, soil, elevation, aspect and shade. Consult your guidebook for what mushrooms are in season in your area and what trees they may be hiding under. Don't be afraid to dig into a pile of leaves or look under a fallen log. In Italy it is customary to carry a sturdy staff for poking and prodding leaves and dirt to reveal mushroom treasures.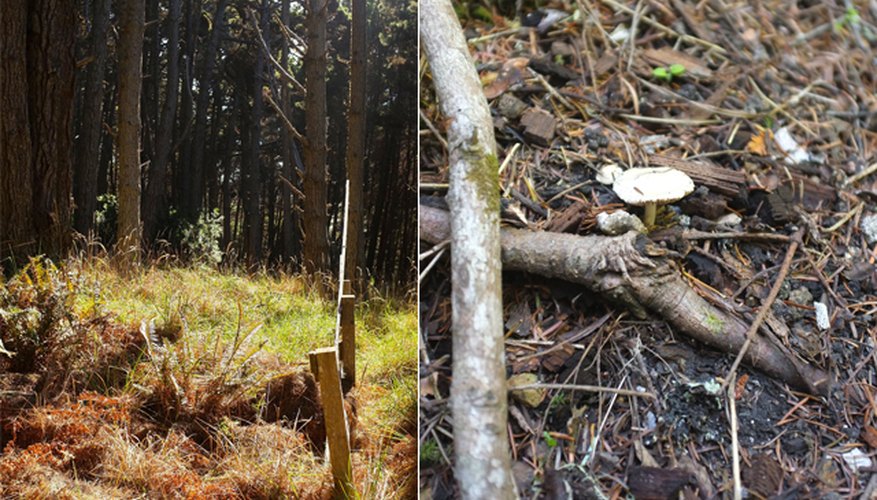 When you've located a candidate, consult your guide and/or your guidebook as to the possible species. You will want to inspect the the morphological characteristics of the mushroom. Does it have gills, pores, ridges or teeth running under its cap? Is the cap shaped correctly? How does the stem attach to the cap? Does the stem snap crisply or crumble apart when bent? All of these are characteristics that may separate nearly identical edible and inedible species.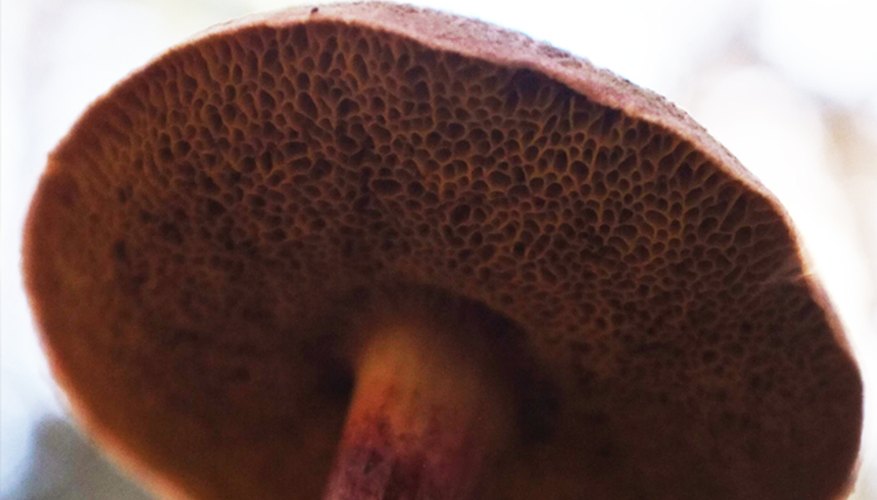 When positively identified (here we have a baby and a big mamma porcini) simply lop the dirty stem off of the mushroom with your knife and toss the bounty into your basket or tote bag. Refer to your guide or guidebook for best cooking methods and bask in your ability to find wild fungi.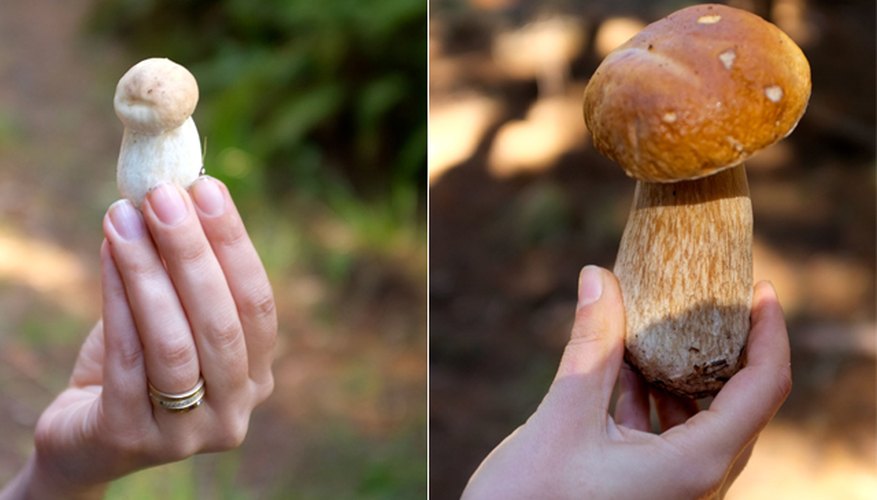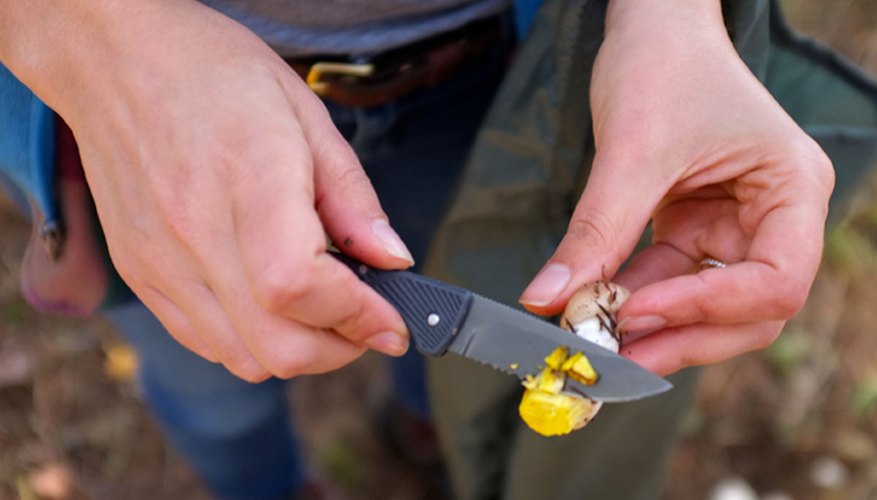 This particular part of California is a notorious stomping ground for wild mushroom hunting. When it (finally) rains, the forest floor produces an abundance of chanterelles, morels, porcini, and matsutake. Although they grow incredibly fast and it seems like a never-ending well of fungi fun, it is important to note, just like any other natural resource nature provides us, these beauties need to be harvested considerately and in moderation.
All photos by: Jeanine Pesce & Cooper Gill