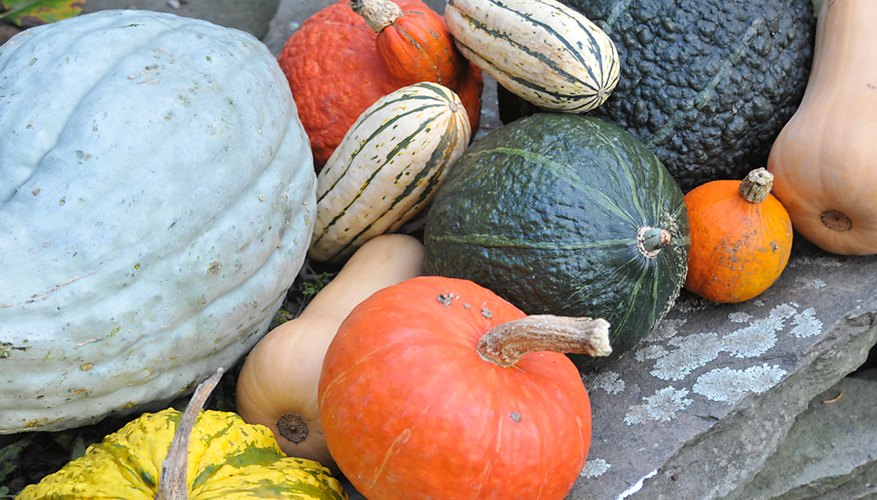 What's in a name? Well, when it comes to squashes and pumpkins, apparently a lot. Grocers, chefs and gardeners never use the actual botanical names of squashes and pumpkins, but maybe they should. Consider this fact: Although most squashes fall into just four botanical species (each in the genus Cucurbita), we mostly know then by their variety — the more appetizing common names such as butternut, buttercup, acorn and sugar pumpkin.
Yet, if I was to take every colorful gourd, exotic winter squash and pumpkin at your local market and stack them up into four different piles, each representing one of the four botanical species, we would discover, first, that a couple of the piles would be much taller than the others. Second, one pile would have both summer and winter squash in it, as they belong in the same species. But why would we care?
Well, we would learn some interesting facts about these squashes, such as why some have thin and edible skins and why some are better for winter storage. We would even discover why the best (and most authentic) pumpkin pie would never use any actual pumpkin in it — at least, not the sort of pumpkin we imagine with a jack-o'-lantern face carved into it. We would use a winter squash for such a pie. Stay with me here.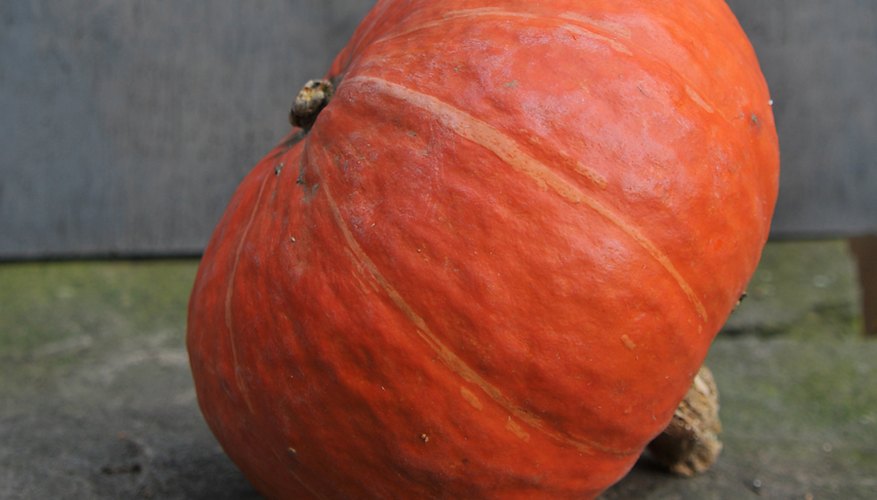 If you've ever grown winter squash in the garden, you may have seen them described in seed catalogs with the latin name listed in parenthesis after each variety name, like this: C. moschata or C. maxima. I promise you that you will never need to ever know any of this again, but for now, I guarantee that knowing what species a squash belongs to will forever alter how you think about squash, and it will help you know how to best harvest each species, cook each variety and which to buy when.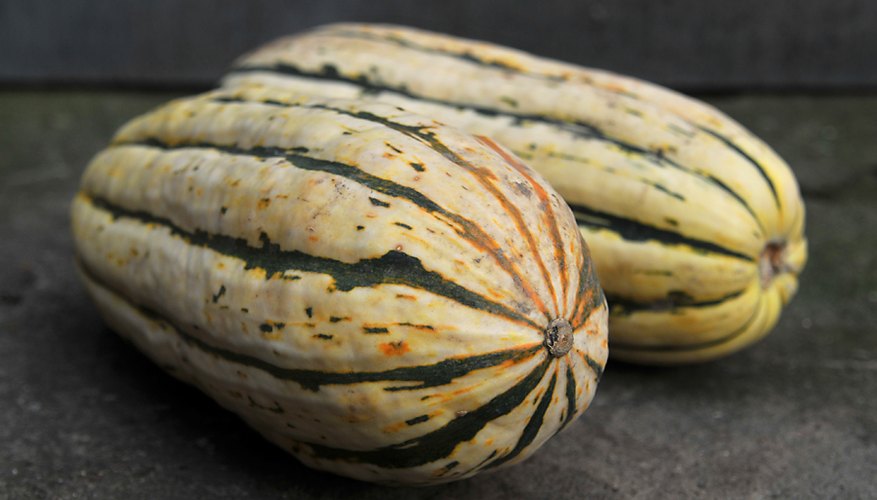 1. Thin-skinned winter and summer squashes: the Cucurbita pepo clan
Cucurbita pepo may sound like an odd name for a group of squashes, but this species from central America is the parent of some of the most common squash familiar to all of us, the zucchini. C. pepo also includes acorn squash (in all of their colors), the newer delicata squash and, of course, the yellow summer squash. The best way to remember these squashes is by the fact that they all have a thin, edible skin, even when mature. These are hard squashes when ripe, but most can be picked when very small and used like any summer squash. Their skin is edible, even when hard, and it can be roasted and baked.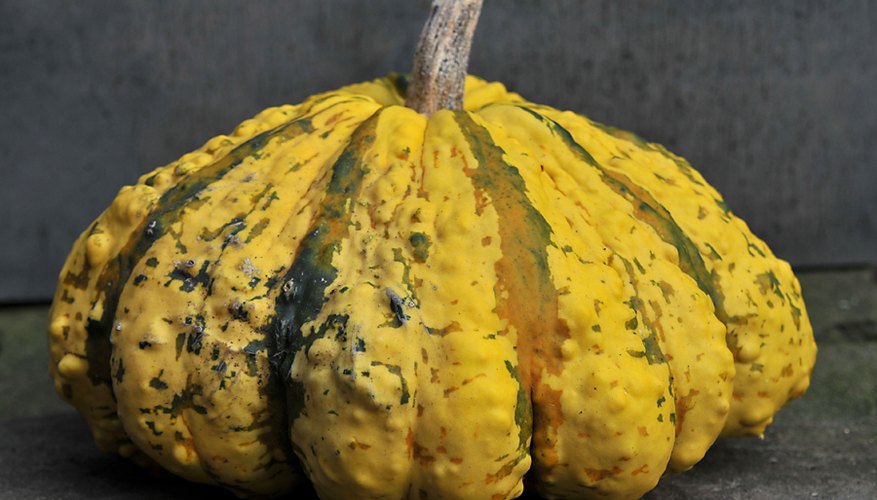 C. pepo is a unique species as it includes both winter and summer squashes, such as the yellow zucchini, the green scallop and yellow crookneck, but the most famous gourd is the most common of all — the orange Halloween pumpkin. Now that you know that the pumpkin is so closely related to the zucchini, you may begin to see why the pumpkin misleads us with a cruel trick. They're a poor choice for pumpkin pie (even the so-called sugar pumpkins) as they are far too watery, fibrous and low in sugar and starches to ever make a decent pie filling. C. pepo squashes are best picked when immature to be steamed with butter or served as a table squash. There are other squashes far more worthy for pies and baking.
You may, however, be wondering, "Why do they even call it 'pumpkin' pie?" The answer can be found in old seed catalogs and cookbooks. In fact, the term pumpkin was not used until the early 17th century. Field squash or winter storage squash were most likely used in Colonial America for pie, and most colonists referred to all winter squash as 'pompkin.' All canned commercial "pumpkin pie" comes from a completely different type and species of squash. If you want a flavorful, rich and nutty "pumpkin" pie, there are plenty of choices far better than your orange Halloween pumpkin.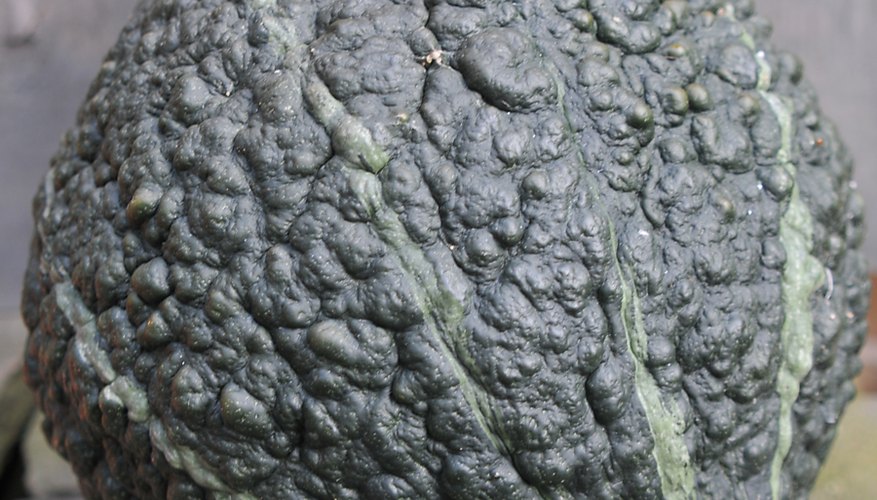 2. Winter storage and pies: The yummy Cucurbita maxima varieties
Maxima indeed. These are the kings of the squash world, and yes, they will make the finest pies. Flavorful, nutty and starchy, these fine eating squashes should be in everyone's kitchen. Grouped together in old literature as "pie squashes" or "marrow squashes," the C. maxima not only make the finest pie filling or smashed squash, but they are also valuable due to their long keeping ability, able to last well into the following spring and summer in storage, filling the root cellars and larder of many a farm for the past 300 years. These giants of the squash world are the least familiar to modern cooks and gardeners.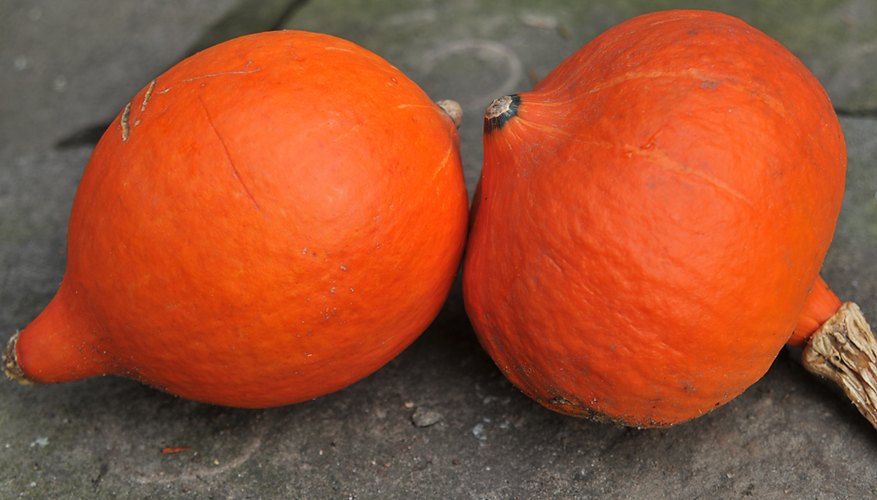 One of the most flavorful and choicest squashes (and currently my favorite) is known as red kuri in Japan or potimarron in France. It is treasured by chefs for its chestnut-like flavor and creamy texture when roasted. Most of these C. maxima varieties make some of the finest pie filling and side dishes in the entire squash clan, and they are worth seeking out for much more than their ornamental capacity. Their golden flesh is nutty and dryer than most squashes, and they tend to become more sweet as they age. Never refrigerate a squash; a warm, room-temperature dry storage will help these squashes mature and last longer.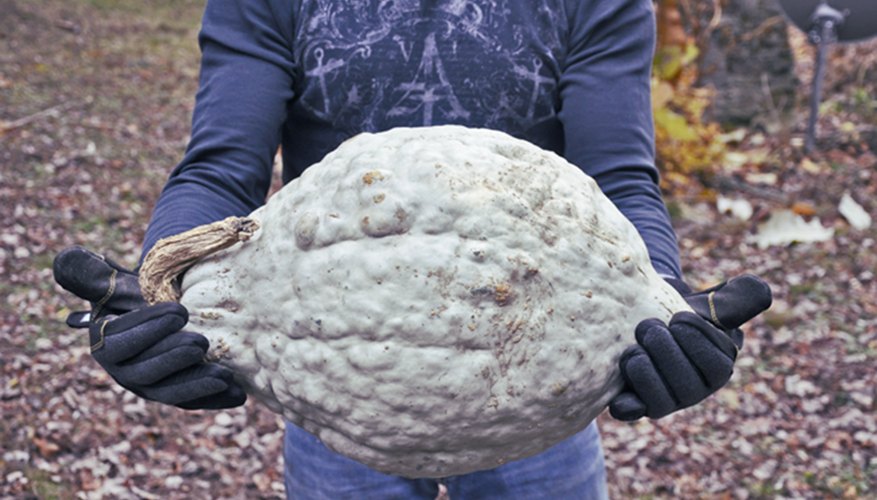 Familiar varieties include many heirlooms such as Blue or Green Hubbard, buttercup and the turban squashes. These large, if not giant, squashes were used for everything from pie filling to an inexpensive animal feed for cattle. Today, chefs treasure these warty, hard-skinned fruits as a roasted vegetable or as a sweet puree. Often unwieldy due to their size, it might be best for you to purchase a broken-off piece at your local market rather than an entire large squash, which can weigh as much as 30 pounds.
3. The Butternut Squashes: Cucurbita moschata
C. moschata is the species with the fewest hybrids, but it does hold what is perhaps the most common variety known to most home cooks: the butternut squash. C. moschata is a species that generally has beige skin, and although there are a few hybrids and varieties, most squashes from Australia to South America are referred to as "cheese squashes," those with waxy, doe-skin colored shells with often brilliant orange, sweet flesh. As far as a pumpkin pie goes, this is the species most commonly used commercially to make canned pumpkin pie mix.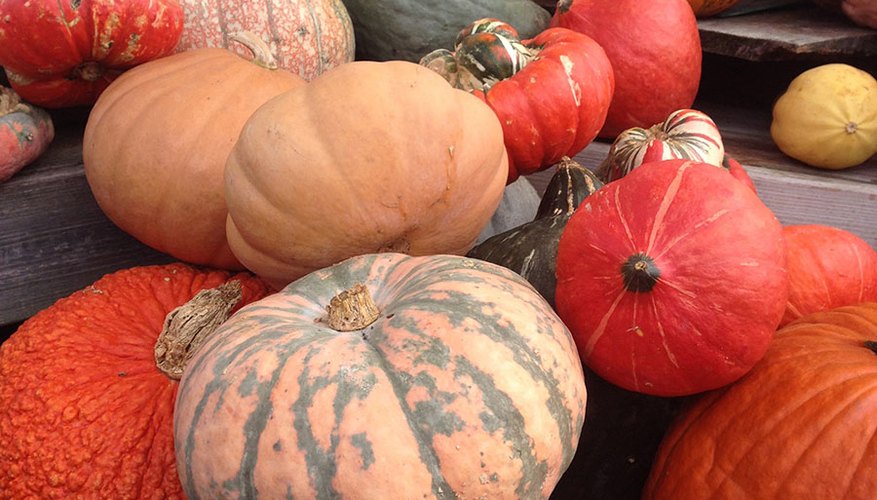 So the next time you're confronted with a massive selection of squashes, be daring and try something different. You may just change how you feel about squash.
Photo credits: Matt Mattus
More from Matt Mattus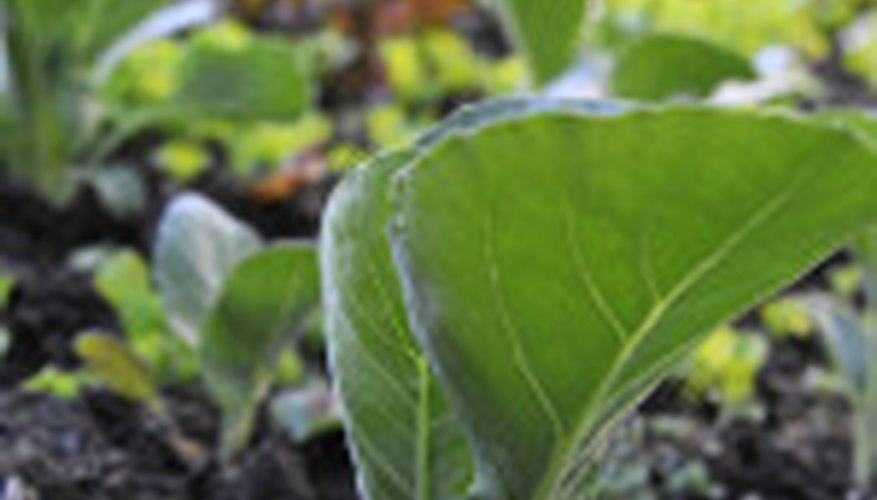 Extend Your Home Garden Harvest by Growing Cool-Weather Greens
Rediscovering the Culture of Fancy Chrysanthemums