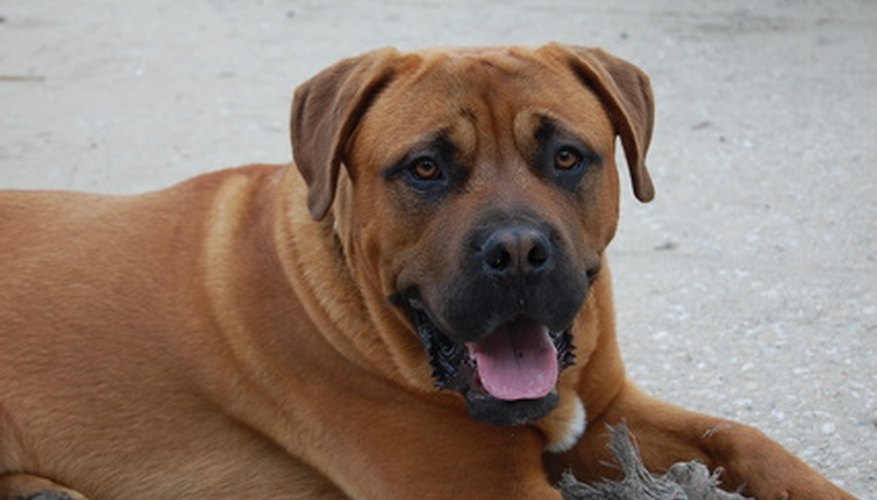 Many people are looking for a safe place to house their pet during times when they will be out of town or on vacation. Kennel facilities are the answer to their dilemma as they provide safe, humane shelter for dogs when their owners cannot watch over them. If you are interested in building a kennel facility either for profit or your own use, there are a few key concepts that you should keep in mind throughout the process: the comfort of the animals, the total capacity you are looking for and ease of use for the workers.
Run Construction
Build a dog run off of the back of the existing building. Dig a hole for the slab 6 inches deep and 15.5 feet on each side at the back of the building near the entrance of the area where the kennels will reside.
Pour concrete in the hole until it is level with the surrounding ground and then use a long 2x4 to scrape along the top of the pad to flatten it out. Make the surface as smooth as possible, as this will be the floor for the dogs to run on outside.
Allow the slab to dry for at least 24 hours or until it is hard enough to walk on.
Install the Fence
Build the fence to surround the kennel and install it on the concrete slab. Lay one of the square fence frames on the top of the slab and then attach a galvanized pipe to each corner with pipe connectors, but do not tighten the connectors down completely yet.
Raise the other square fence frame up in the air and connect the open ends of the galvanized pipe to its four corners with pipe connectors. Tighten down the connectors with the box end wrenches and then attach another galvanized pipe in the middle of each side of the frames to form a large box.
Place the large box on the concrete slab and then, starting at one corner, stretch the chainlink fencing around the entire perimeter of the fence frame. This completes the outdoor run that will serve as an area for the dogs to get exercise during the day.
Install the Sink and Kennels
Install the sink in the room where the kennels will be housed so that the kennels can be easily washed out if they get dirty. Place the sink next to a water spigot hookup in the room and screw the water hose onto the spigot.
Locate a section of the room where you can fit the stainless steel kennels and then roll the kennels into place.
Drill to install the kennels against the wall with the lag screws. This prevents them from tipping over as the animals inside move around.