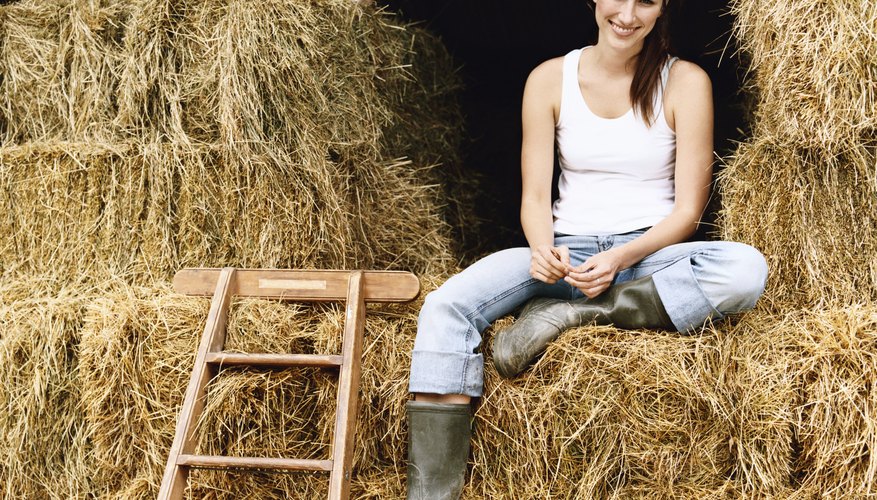 Baling hay is an essential activity of farming, which is as much an art as it is a science. Hobby farmers may want to produce and sell hay as a source of income, or to provide for their own livestock.
Swatch (cut) hay and allow the hay to dry, turning over about once a day for two or three days, depending on weather conditions.
Evaluate the moisture content of the hay at different times of the day. Ask neighbors about their preferred time to bale. If the hay has too much moisture at time of baling, it could heat excessively and rot.
Attach the square hay baler to the tractor and bale the hay when it has no more than 18 to 22 percent moisture content. The length of the bale may be adjusted to provide different weights. Allow the hay bales to rest for a day before stacking and storing.