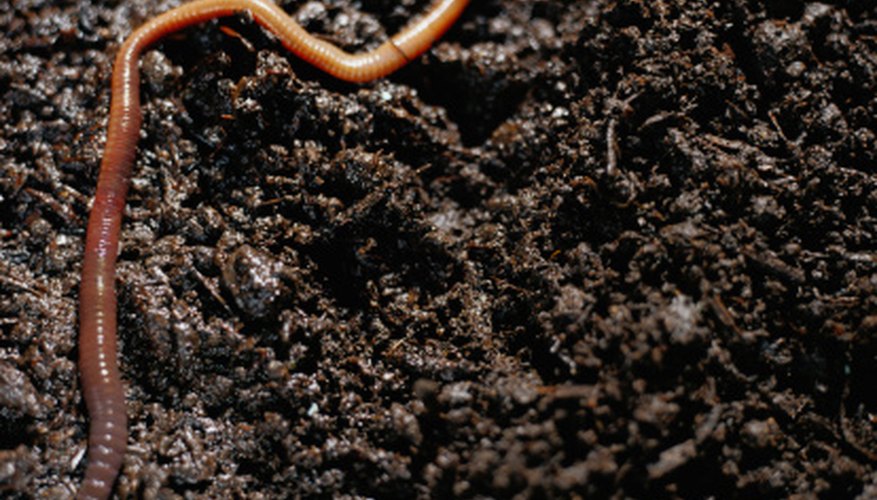 Whether you wish to raise red worms for profit or for composting, it is not at all difficult if you keep a few key principles in mind. It even can be fun to raise red worms. Raising earthworms or bloodworms is referred to as vermiculture. Once you start raising red worms, you can brag to all your friends that you are a vermiculturalist.
Prepare your red worm bin. Purchase a large plastic bin and cut tiny holes in the bottom for drainage and air flow. Put your worm bin on blocks of some sort for good air movement.
Place a piece of cardboard at the bottom of your bin. This will help retain the moisture while still allowing sufficient drainage.
Fill bin with red worm bedding -- peat moss or shredded paper work fine -- and mix in a few handfuls of potting soil. Peat moss is nicer to deal with, as it is light, but shredded paper has more nutritional value for your worms. Commercial worm bedding is also available, some with worm food mixed in.
Add your red worms to the top of your bedding and place a piece of cardboard on top for a lid.
Wait about three to four days before adding feed to a new container of red worms. Put food in several small spots in the bin; do not cover the entire surface of your worm bin. Put larger feed toward the edges and smaller bits in the center, because adult red worms prefer the outside edges while the young worms prefer to congregate at the center of the worm bin.
Feed your worms things that naturally compost, such as wet paper and cardboard, coffee grounds, manure, rabbit pellets, vegetable matter or grass clippings. Avoid meats, dairy products and onions, which could introduce harmful bacteria.
Water your worm bin. Keep it moist, but not soggy, at all times. Red worms can take a lot of water but also can drown easily if you overwater them.