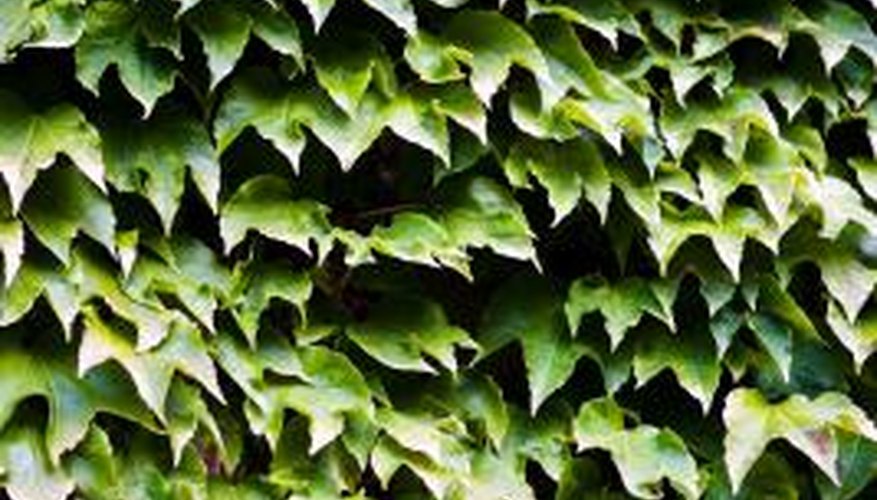 English ivy is a vine grown as a background plant to accent other plants or to create ground cover in a garden. Dying English ivy turns brown and looks unattractive in a landscape design.
Excess Water
Too much water is damaging for English ivy. Its root systems cannot receive oxygen if the soil is too moist or if the roots are in standing water, and the leaves of the plant will begin to turn brown and die. Excess water in the growing environment drowns English ivy.
Anthracnose
Anthracnose, or root rot, is a fungal disease that affects English ivy. It causes brown or black spots to form on the leaves of the ivy; these spots release spores that spread the anthracnose to other plants. Eventually, root rot kills English ivy. Remove affected English ivy from the garden to protect the rest of the plants.
Bacterial Disease
Bacterial diseases can also cause English ivy to die. Bacterial leaf spot affects the leaves of the English ivy, causing small black spots to appear and ooze as the bacteria spreads. It also affects the stem of the plants. This bacteria thrives in moist soil that does not drain water quickly.