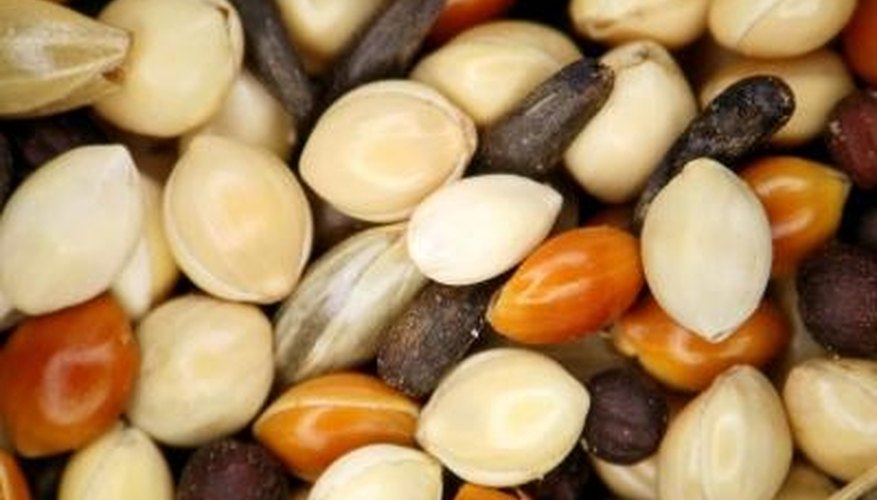 Seeds know which way is up: The shoots grow up and the roots grow down. A seed's orientation in the soil does play a role in the ultimate vigor of the resulting plant.
Orientation
According to a 1972 Agronomy Journal study, bean seeds emerged from the soil more slowly if they were planted with their hypocotyl -- the stem end -- facing down. The seed must rotate, sometimes as much as 180 degrees, before its stem breaks through to the soil surface. Plants that begin life with this handicap may never reach their full potential.
Size
For small seeds, how they lay in the soil doesn't play a big role. But for large seeds, orientation makes a difference. If you can locate the micropyle of a seed -- the hole in the seed coat through which the root will emerge -- this end should face downward. For pointed seeds, locating the micropyle is easy. For rounded seeds, such as beans and peas, plant them laying flat to minimize the amount they must rotate before the stem emerges.
Germination
Other factors affecting seed germination are water, light, oxygen and heat. Absorption of water is the first step in the germination process for all seeds. Light, or the lack of it, is needed by some; others require a particular temperature range. Finally, oxygen is needed by all seeds for germination.