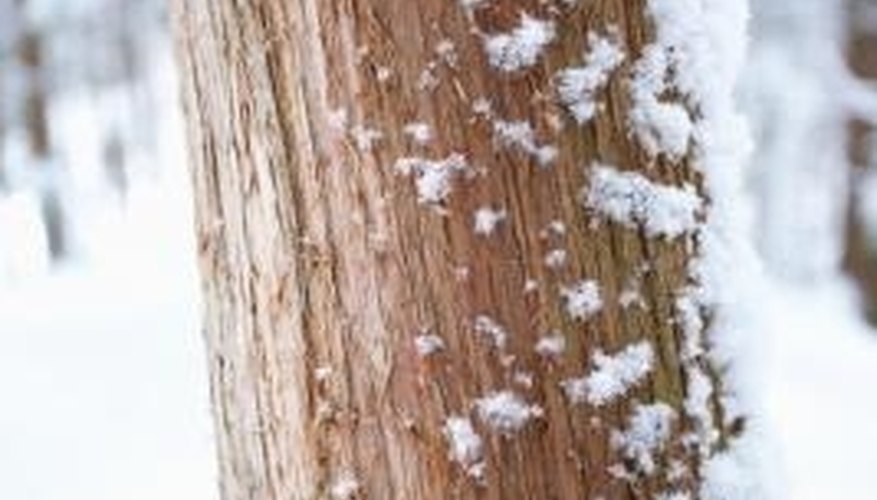 An evergreen tree, several species form the red cedar family, with some variety of the tree growing throughout every state in the United States and across much of Canada.
Hardiness Zones
The eastern red cedar tree, Juniperus virginiana, grows best in USDA hardiness zones 2 through 9, an area that encompasses nearly all of the U.S. aside from the extreme southern tips of Florida and Texas, plus a section of southeastern California.
Growth Potential
The red cedar grows to a height of between 40 and 50 feet with a canopy spread of 8 to 20 feet. It appreciates full sunshine and achieves its best growth potential in a variety of well-drained soils, including acidic, alkaline, sand and clay, reports the Arbor Day Foundation.
Warning
The University of Minnesota Extension service indicates that red cedar should not be planted near orchards due to the possibility of the orchard developing the disorder known as apple rust.
South & West
Southern red cedar, Juniperus silicicola, grows from Coastal North Carolina through northern Florida and across the Gulf Coast to Texas. Western red cedar grows from Alaska to Northern California and through the Rocky Mountains.