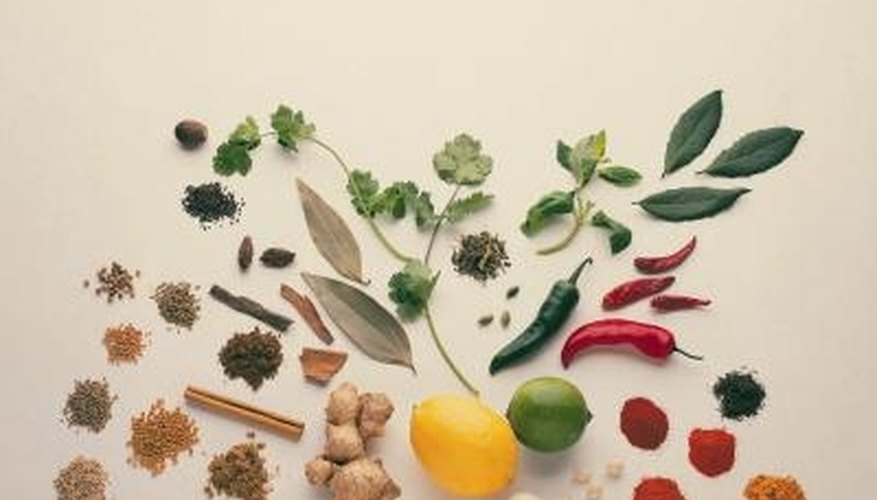 Curry leaves and curry powder are two spices commonly used to give dishes an Indian flair. You can use the leaves and powder to make otherwise ordinary dishes such as pumpkin soup or a cauliflower dish exotic experiences for your taste buds.
Curry Leaves
The curry leaf tree, or Murraya koenigii grows wild in India and is an aromatic member of the citrus family. The tree reaches a height of up to 8 feet with 12-inch long leaves made up of 24 leaflets that grow from the vein of each leaf.
Curry Powder
Curry powder is generally made of a mix of toasted spices including cumin, turmeric, coriander, cumin, mustard, ginger, garlic, chiles, cloves and salt. Curry powder does not usually contain curry leaves as they lose their scent and flavor upon drying.
Culinary Uses
Many Indian dishes call for fresh curry leaves to enhance the taste in sauces. You can keep the leaves in the freezer to have them on hand for your recipes. Roasting the leaves directly before adding them to your dish brings out the heady flavor. You can use curry powder to mimic the flavor in authentic Indian cuisine, giving vegetable and meat dishes decidedly spicy or hot tastes.