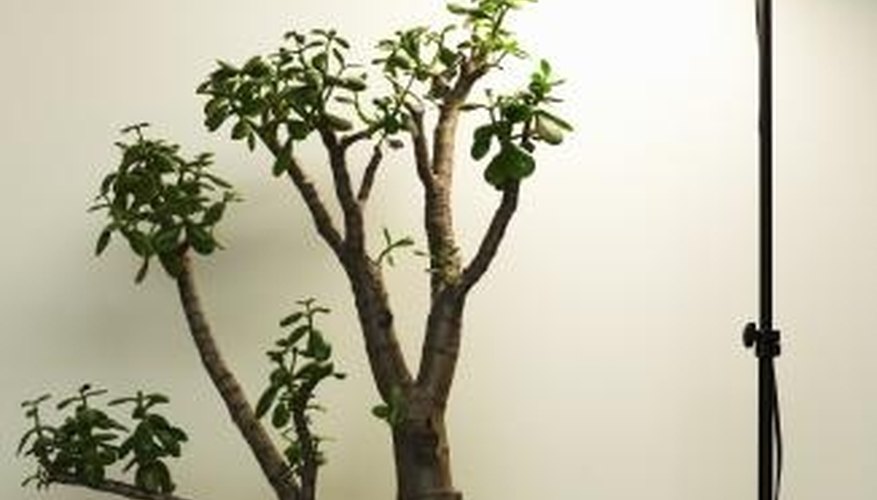 A money tree, a common name for jade plants, is a popular bonsai tree. If the tree begins to lose its leaves, there are a number of factors gardeners need to look at.
Watering
The amount of water a money tree receives can play a big role in its health. Too much water can begin to drown the plant, while too little can cause the plant to dry out. Monitoring the amount of water the plant receives is important.
Pests or Disease
Insects, fungal pests or diseases like aphids or anthracnose can cause a money tree to lose its leaves as the pest weakens the tree. Checking for signs of insect or fungal damage like cankers on the tree and fungal spots on fallen leaves can help identify the problem.
Sun Damage
Bonsai trees, including money trees, are sensitive to the amount of light they receive. Too much direct sunlight can cause the leaves to become scorched and eventually drop from the tree.