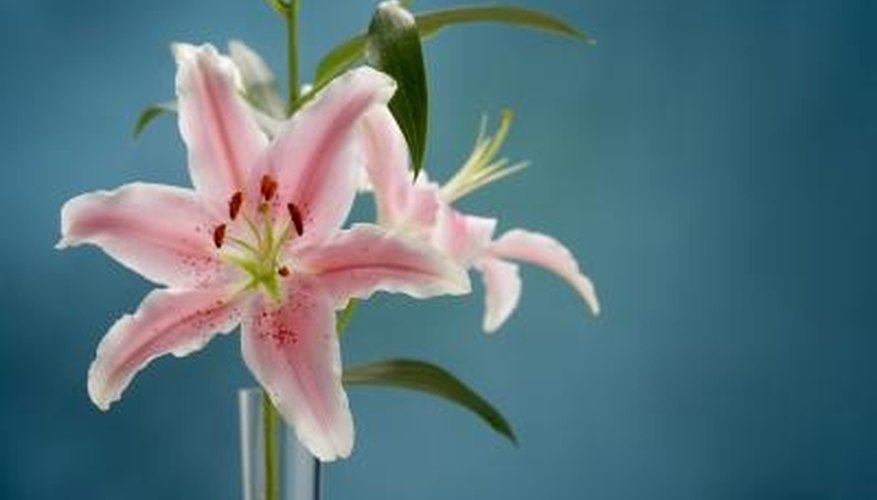 The world of flowering plants is divided into two groups, monocots (Monocotyledonae) and dicots (Dicotyledonae). The groups have a series of distinct differences, among them the number of flower parts. Dicots have flower parts in multiples of four or five; monocots have flower parts in multiples of three.
Types
There are numerous familiar flowers among the monocots. Members of the lily family are prominent, including tulips, true lilies (like the familiar "Stargazer"), daylilies, dog tooth violets and crinums. Another large monocot family is Iridaceae, containing iris, gladiolus, crocus and freesia.
Defining Characteristics
The defining monocot characteristic is the number of cotyledons or tiny seed leaves produced by the embryonic plant. As might be expected from the word "monocotyledon," the monocots have only one seed leaf.
Identification
A good way to identify a monocot if you can't see the flowers or the first tiny leaves is to look at the mature leaves. Monocots typically have long parallel leaf veins, while dicots tend to have veins that resemble netting.