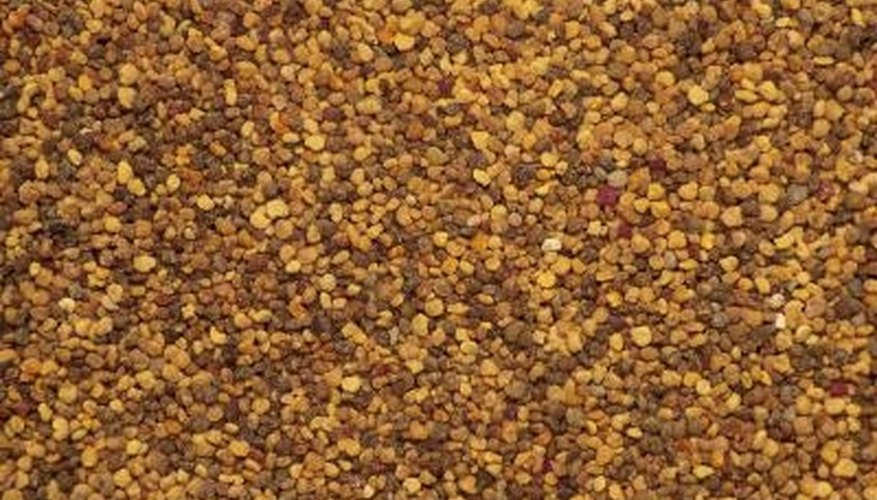 The tangy yellow or brown condiment that flavors your hot dog starts out looking different than it does when it arrives on your plate. In a field of yellow flowers, tiny seeds develop, are ground to powder and added to liquid to make mustard.
Identification
Yellow mustard comes from the seeds of the white -- sometimes called yellow -- mustard plant (Sinapis alba). You might also grow brown mustard (Brassica juncea) or black mustard (Brassica nigra) for a more pungent mustard.
Growing
It takes three to six months for a mustard plant to grow and form seeds, which develop in a seedpod that turns from green to tan when the seeds are ready to harvest. The pods are dried and gently crushed to release the seeds, after which the seeds can be stored whole or ground to a powder for immediate use.
Preparation
When mustard seeds are almost completely dry, they can be safely stored or ground to a fine powder sold as dry mustard. Dry mustard is mixed with water, vinegar or another liquid to become the kind of mustard that you enjoy on your hamburgers or hot dogs. Herbs and other flavorings can be added with the liquids for extra flavor.