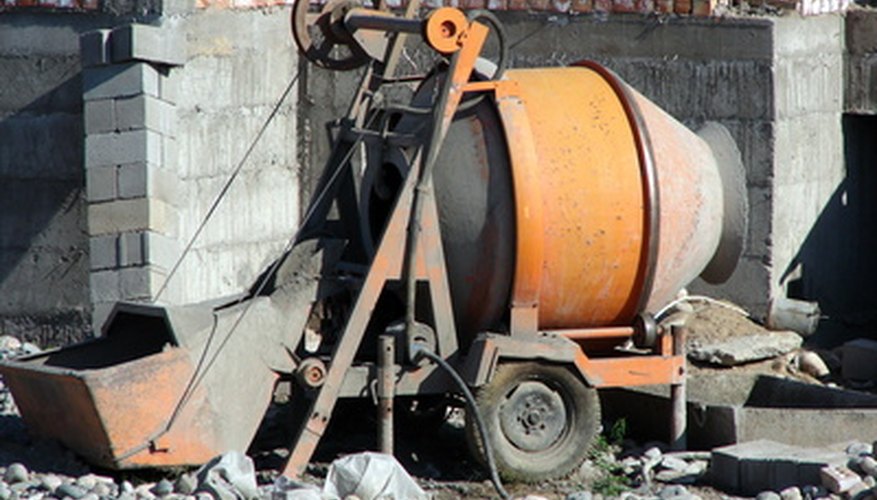 Thin concrete forms a smooth product suitable for use in garden decorations, concrete overlays and other non-load-bearing products. Thin concrete recipes use a combination of sand and cement mixed with greater amounts of water than in standard recipes.
Basic Ingredients
Basic concrete composition requires cement, water and sand. Some concrete also has granite or aggregate stone added to lower the overall cost and add additional texture. Standard concrete has 1 part cement, 2 to 3 parts sand, 2 parts gravel and 1/2 part water.
Thinner Concrete
Smoother, thin pour concrete often leaves out granite and aggregate. Thinner concrete recipes also use more water. A basic thin concrete recipe includes 1 1/2 parts cement, 1 part water and 2 parts sand. The finished product has a consistency like pancake batter, whereas a regular concrete recipe has a consistency like a thick brownie batter.
Considerations
As with any concrete recipe, you should add the water a little at a time to form the desired consistency. Too much water will make the finished product weaker, and extremely thin recipes will often produce concrete that is not suitable for load-bearing purposes. Additionally, using damp sand instead of dry sand reduces the amount of air holes in the finished concrete.