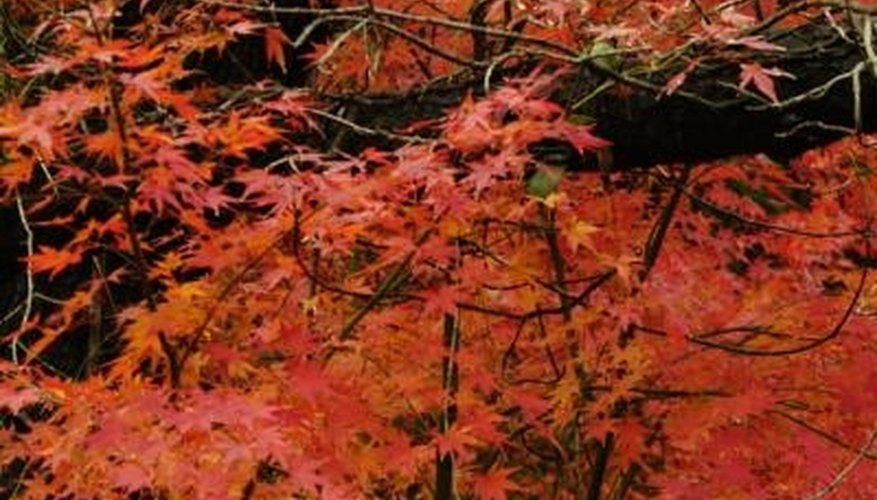 Japanese maples are small ornamental trees with varying leaf colors, depending on the cultivar. Premature browning of Japanese maple leaves can be a symptom of disease. Early identification and control are vital for preventing further damage.
Types
Two main diseases that cause leaf browning in Japanese maples are anthracnose and leaf scorch. Anthracnose is a fungal disease that affects the trees' foliage. Leaf scorch is a disease caused by unfavorable environmental conditions. Although no pathogen causes leaf scorch, the condition is referred to as a disease.
Identification
Anthracnose symptoms include dead patches on leaves, red to brown lesions covering the leaf surface and leaf wilt. The fungus favors cool, wet weather and free moisture on foliage. Leaf scorch symptoms consist of yellowing or browning at the leaf margin, browning between veins and leaf death. Hot, dry weather and rainy periods favor leaf scorch on Japanese maples.
Control
Infected branches must be pruned and fallen leaves must be gathered and destroyed to stop the spread of anthracnose. Fungicidal control is effective in the case of a severe infection. Extra water during warm weather and adequate soil drainage may help prevent leaf scorch.