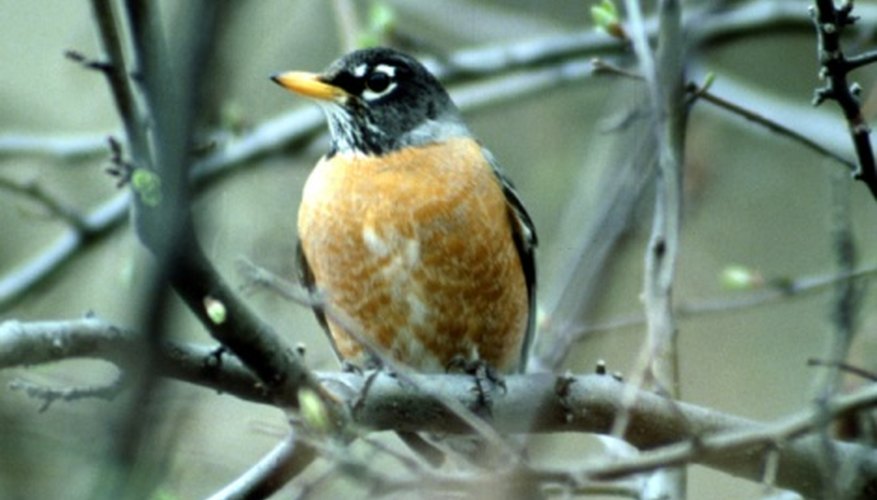 Robins often signify the beginning of spring for many people. Even so, they often remain throughout the winter and may seek food from bird feeders during this time.
Other Seasons
Robins do not like to eat from bird feeders during much of the year. This is because they prefer to eat insects, and there is an abundance of these creatures available during the spring, summer and fall.
Winter
Robins that do not migrate south for the winter need to be fed at a bird feeder. Give them meal worms, which you can purchase from a pet store. You can also feed them berries and other soft fruit such as apples or cherries.
Seeds
Robins generally do not eat birdseed. They may occasionally eat the seeds of some grasses or shrubs if there is no other source of food available.
Water
Robins need to have fresh water not only to drink, but to bathe in as well. Place your bird feeder near a heated birdbath if possible. You can also add a small trough of water to a feeding platform in order to attract these creatures.
References