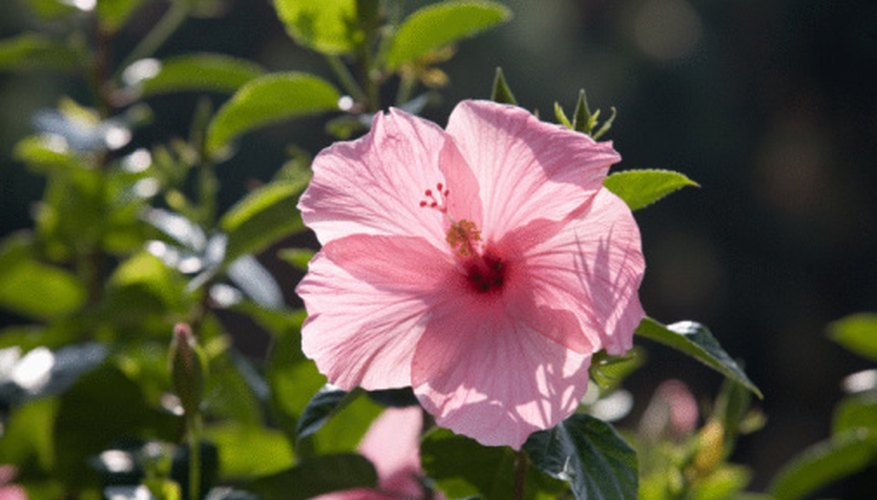 Hibiscus shrubs need generous, daily watering. These moist conditions help the plant produce bright, vibrant flowers. However, excessive moisture is also ideal for mold growth. Caring for hibiscus plants requires a working knowledge of white mold issues.
Mildew
The most common white plant mold is mildew. Mildew damaged leaves contain white, fuzzy or powdery blotches. Cut off infected leaves and spray the plant with a general purpose fungicide.
Other Molds
Some rarer forms of mold, such as "silver leaf" or "honey" fungi, can appear on a hibiscus. These molds are usually grayish or yellow, but they sometimes appear white. Mold is a specific type of fungus, and a general purpose fungicide will kill these molds.
Considerations
If you notice fine silk webbing on your hibiscus plant, you likely do not have a mold problem. Spider mites are likely the true culprit. Spider mite damage looks similar to mold growth, producing whitish leaf spots. Common chemical pesticides are usually not very effective against spider mites; kill spider mites with a soap-based insect spray.