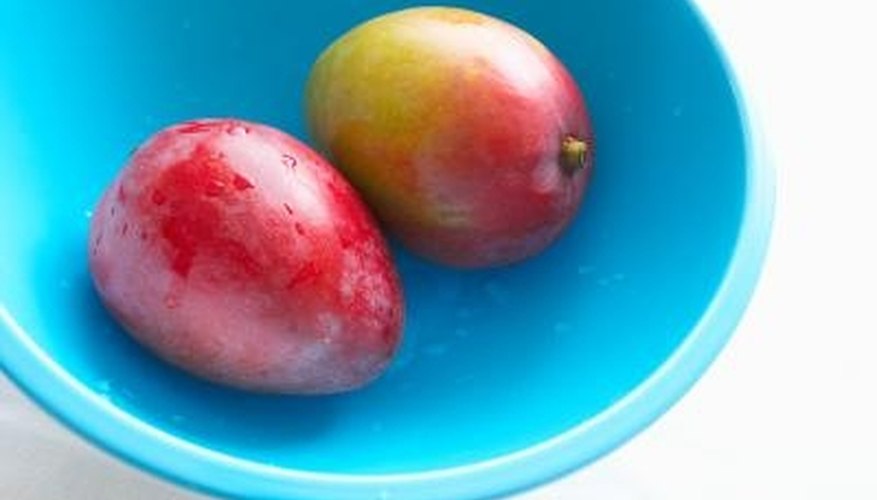 The mango tree (Mangifera indica) produces juicy round fruit that measures from 2 to 9 inches in diameter. The fruit appears following flowering. In March and early May, in subtropical locations, the tree produces an abundance of white, yellow or reddish spike-shaped flower clusters.
Flower Identification
Flowers appear on the tree at the branch terminals. Each flower cluster can contain up to 2,000 tiny flowers, according to the California Rare Fruit Growers. In tropical locations, such as south Florida, the tree begins to blossom in November and continues to produce flowers until February or March, depending on the cultivar, according to Purdue University.
Flowering Considerations
The mango tree depends on insects to ensure that pollination occurs for fruit production. The tree is self-fertile. Flower fertilization will not occur if the nighttime temperature plunges below 55 degrees Fahrenheit. Despite the abundance of tiny flowers, few are fertile and produce pollen. The flowers that do produce viable pollen often have difficulty releasing it if spring rains occur or the humidity rises.
Warning
Sensitive people often suffer an allergic reaction to the flowers of the mango tree when it is in full bloom each spring.