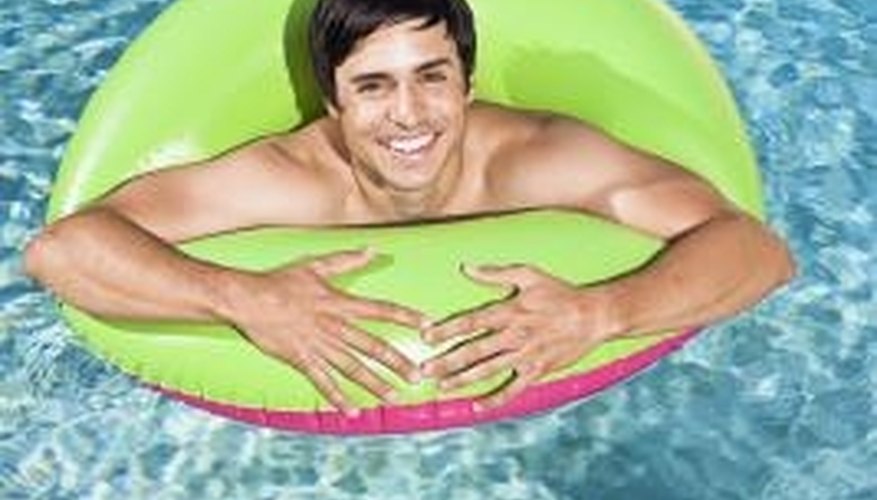 Connecticut pool regulations -- and safety regulations, in particular -- are designed to save lives. Pools must be enclosed by either a fence or a wall. Gates must be equipped with a self-closing latch. All swimming pool fences in Connecticut must be designed to prevent children from crawling underneath them.
Barriers
Under the guidelines of the State Building Code of Connecticut, all outdoor swimming pools must be enclosed with a barrier. The swimming pool barrier must be at least 48 inches off the ground. The barrier cannot be located next to any structure, object or equipment that would allow someone to climb over it. These laws apply to in-ground and above-ground pools.
The Alarm
Swimming pool alarms are designed to prevent accidental drownings, especially in regards to children. The city of Norwalk, Connecticut, requires pool owners to install a pool alarm if the pool is 24 inches deep or more. The pool alarm must emit a sound of at least 50 decibels when a person or object weighing 15 lbs. or more enters the pool.
Vacuum Relief Systems
All in-ground swimming pools constructed on or after September 1, 2004 in Connecticut must contain an atmospheric vacuum relief system (VRS). The purpose of a VRS is to prevent swimmers from becoming entrapped by the force of the pool drains' water suction.