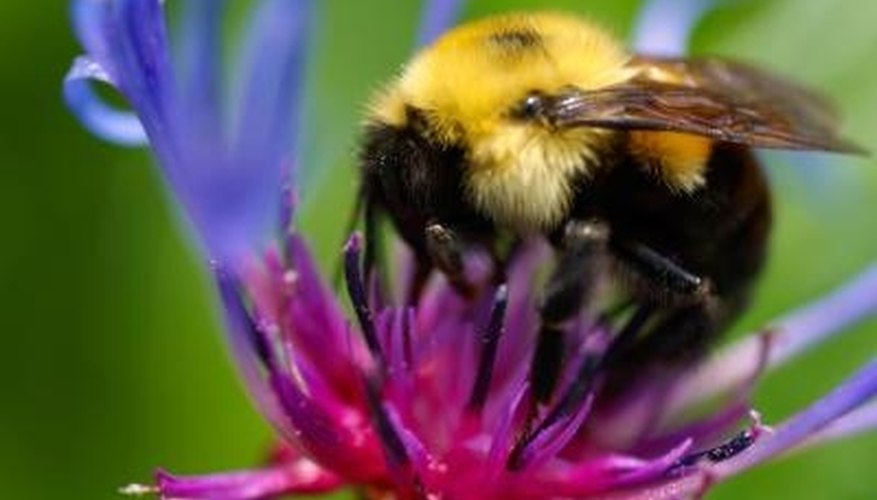 Some of the colors that make flowers attractive to people also attract other creatures---bees and hummingbirds---without which the plants would be unable to reproduce. The colors as those pollinators experience them, however, differ from those perceived by the human eye.
Bee Vision
Bees see colors on the blue end of the spectrum. Violets, blues, even yellows and whites are within a bee's color perception and they are attracted to these hues. The distinctions humans make between violets and blues or greens and yellows, is less distinct in bees, which tend to see only blue or yellow.
Reds
Red is in the part of a spectrum that bees do not see. Since black is the absence of color and bees cannot distinguish red, this color appears black to bees.
Ultraviolet
Bees can see beyond the human color spectrum into the ultraviolet range. Some plants have evolved to be able to use ultraviolet colors to attract bees.
Multiple Colors
Some flowers have patterns of contrasting colors that bees can see, particularly stripes or dots, which lead bees toward the flower's nectar. These contrasts act as beacons and are called honey or nectar guides.