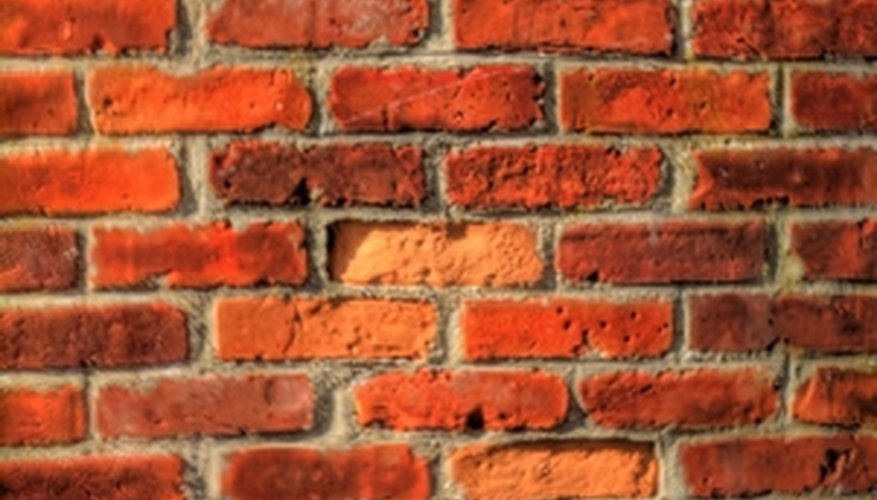 Bricks and mortar are the main ingredients of every red brick building standing anywhere in the world. They are a time tested duo that can be coated by a blend of materials to improve their durability and increase overall strength.
Mortar
Mortar is mixture of elements that when blended form an adhesive paste that acts as a binder of brick, stone or tile. Mortar has been used in combination with red brick since both were invented by the Romans. A mix of mortar, sand and water is known as stucco and is commonly used as a coating for brick.
Covering Brick
Brick structures are strong in themselves, but can be made stronger with the application of a layer of mortar or stucco to the exterior. In addition to increasing strength, stucco helps to prolong the lifespan of brick structures by insulating them from the elements and forming a sort of exoskeleton similar to those in some high-rise, steel-frame buildings.
Considerations
Stucco is often colored either by adding a dye or tint to the mortar mix when wet, or by applying paint to the stucco layer once dry. Stucco is not as strong as the brick it covers and may require maintenance including relatively frequent patching and repainting.