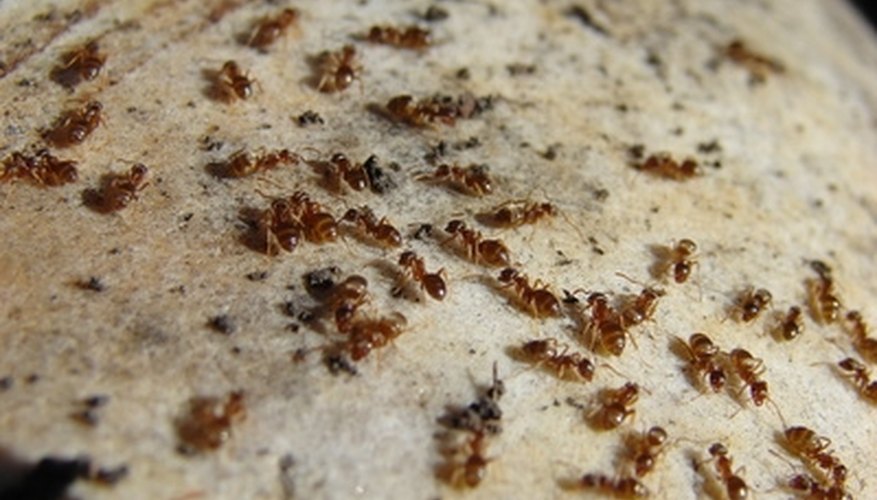 Red ants are a common and pervasive type of fire ants that invade the garden and home area. These pests can be kept under control and even eliminated from your home or garden with simple home remedies that are kind for human and environmental health.
Boric Acid
According to DGS Gardening, boric acid is toxic to ants as it attacks the nervous system and kills the insect immediately. If boric acid is mixed with a sweet-tasting bait, red ants will take it back to the colony to share with others, helping to kill the majority of the ants. Half boric acid and half icing sugar (to lure the ants) should be mixed together to kill off surrounding colonies.
Mint
Planting mint, or having a solution of peppermint extract in some water, will help deter ants and drive them away. This is an option for those who do not wish to kill the ants, but merely wish them to leave the premises.
Spices
A mixture of strong smelling spices and herbs, like cinnamon, cloves and ginger, can be sprinkled around corners or floors where red ants inhabit. Ants do not like this smell and will place themselves far from the powerful scents.
Vinegar
A simple vinegar and water solution, sprayed around the areas where ants inhabit, works well at driving them away from the premises. The ants cannot stand sour or powerful odors, and it encourages them to find a more bland environment.