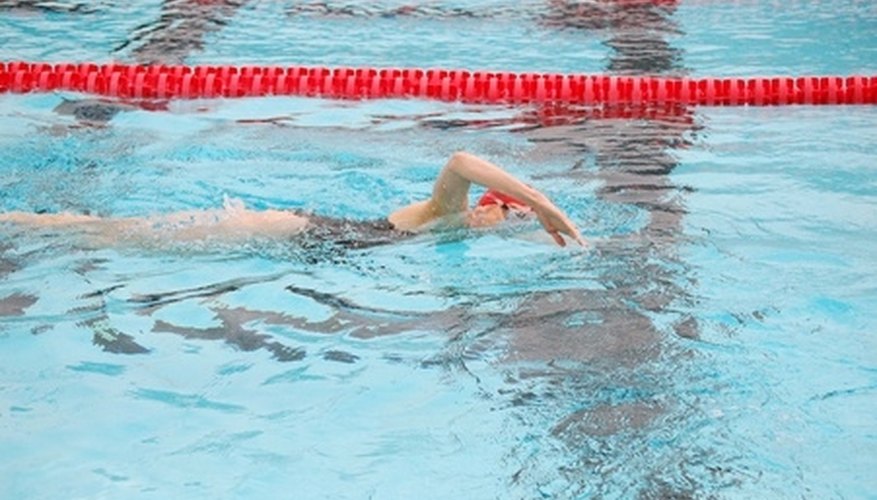 There are very few inground pools that are a constant depth all the way through; most vary in depth from a shallow end to a deep end. However, there are lap pools that are a constant depth throughout.
Lap Pools
Lap pools are built specifically for exercise, like swimming repeated laps for swim training or for working out. Lap pools are sometimes installed indoors to provide training opportunities throughout the year, but there are lap pools installed outdoors as well. The depth of these pools may be four feet, but it is often between three and 3.5 feet. A lap pool is not a common pool style.
Play Pools
A much more common format for a shallow inground pool is the the play pool. These pools are shallow at either end, and are slightly deeper in the middle. A common depth is three feet four inches at the ends, and five feet four inches in the center. These pools are designed for groups to play water games such as volleyball, basketball or water polo. They are great for large groups and pool parties.
Shallow or Deep Pools
The most common layout for pool depth is a shallow section of three and a half to four feet on one end, then a floor that slopes to a deep end at the other. In shallow pools, deep ends average five feet eight inches, while deep pools average eight feet deep for the deep end. These pools are great for those who want an area for diving or slides.