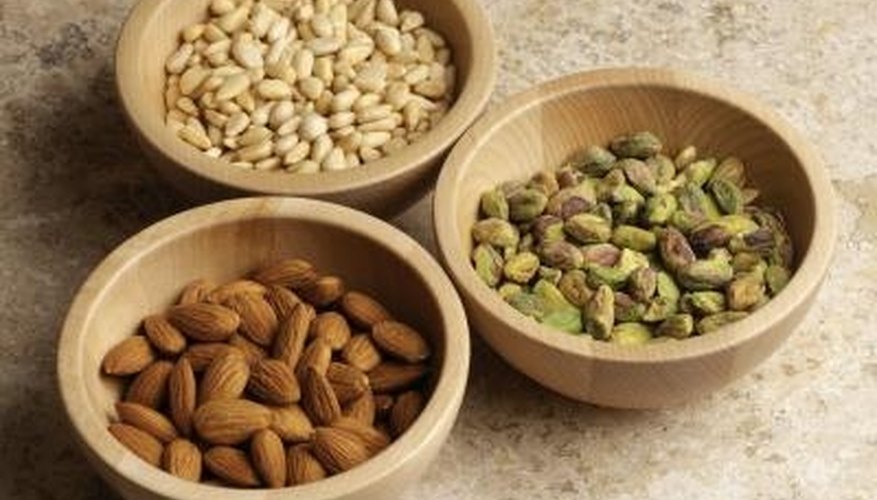 Visit Southern Colorado in the fall and you'll find commercial groups and private harvesters alike scouring the brush for pinon nuts. These small nuts come from the pine cones of the pinon tree and are used in desserts, breads, salads and pesto.
Time Frame
Harvest times vary from year to year, depending on the weather and other environmental factors. Typically, harvest time runs from Labor Day through October. Occasionally, harvesters may find pinon nuts as late as November.
Expert Insight
Pinon nut gathering is a yearly tradition for many Native American and Hispanic families in Southern Colorado, according to the Edible Communities website. Harvest times and locations are not published, but announced by word of mouth. However, the website Pinon Nuts offers detailed information on harvest times and locations in conjunction with the Bureau of Land Management.
Considerations
The Bureau of Land Management allows private harvesters to collect up to 75 pounds of pinon nuts annually for personal use without a permit. Commercial harvesters or private harvesters picking large quantities must obtain a permit. The bureau charges commercial pickers 20 cents per pound with a $20 minimum.