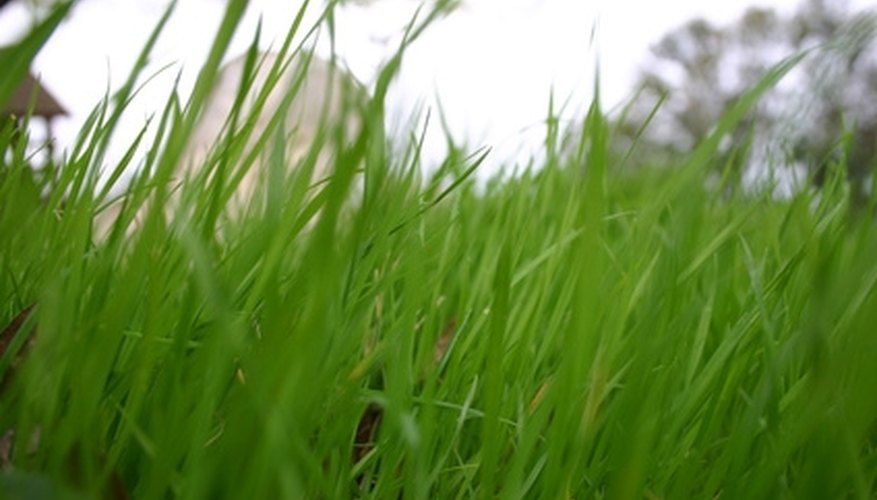 Crabgrass is a quick-growing weed that spreads out from a central, shallow root. It can take over a lawn quickly, but using a crabgrass preventer such as Scotts will help control the problem.
Application
Scott's Turf Builder With Halts Crabgrass Preventer is designed to be applied early in the spring, before the outside temperatures reach 65 degrees Fahrenheit. The product is designed to feed early growth in the lawn, helping it green quickly, while providing a barrier that prevents crabgrass seed from germinating.
Cutting Height
To prevent crabgrass later in the season, leave the cutting blade on the lawn mower at a higher level. Tall grass encourages the growth of desirable lawn grasses, and also creates shade. Crabgrass seeds don't germinate well in shade, and that's why thick, deep grass rarely has crabgrass.
Watering
Crabgrass, like other weeds, thrives in adverse growing conditions. Shallow, frequent watering encourages crabgrass growth and doesn't allow grass to thrive. For best prevention, water grass once a week to a depth of about 4 to 6 inches. This is equal to approximately 1 inch of rainfall.