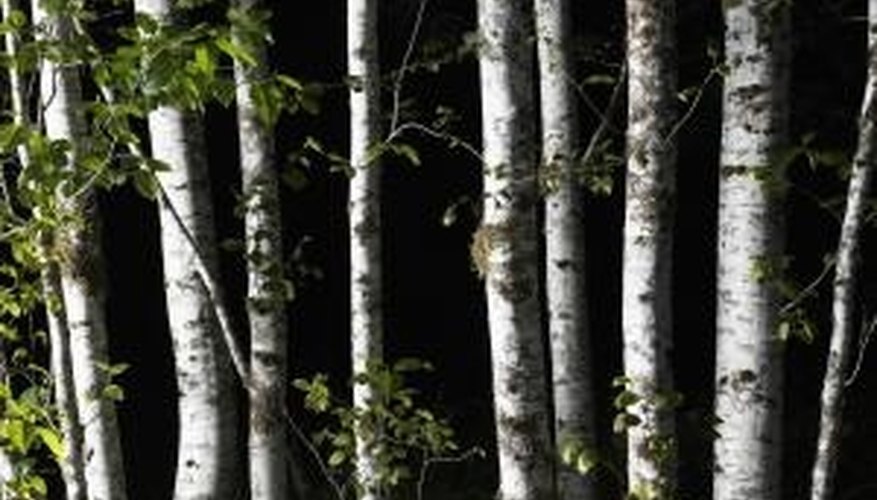 The paper birch (Betula papyrifera) is a landscaping tree native to North America. Paper birch grows to 70 feet, with exfoliating white bark and foliage that in autumn turns yellow.
Geography
The geographic distribution of the paper birch from east to west is the largest of the American birch trees. Paper birch grows from New England and eastern Canada west to Alaska, with much of Canada within its range. The tree also grows through the Great Lakes, into the Rocky Mountains and in parts of the Pacific Northwest.
Growing Conditions
This tree will survive in gravelly soil, notes the University of Connecticut Plant Database, as well as in sandy areas. The best soil conditions for the paper birch are those that have adequate drainage, are somewhat acidic and have a composition of sandy loam. Temperature-wise, the paper birch does best where summers are cool (maximum temperatures around 75 degrees Fahrenheit) and in regions where winter snows cover the roots.
Partial Shade
The ideal growing spot for the paper birch is one that offers partial shade. Sites that possess an eastern or a northern exposure that go through a period of shade during the afternoon are best for the paper birch, according to the Missouri Botanical Garden.