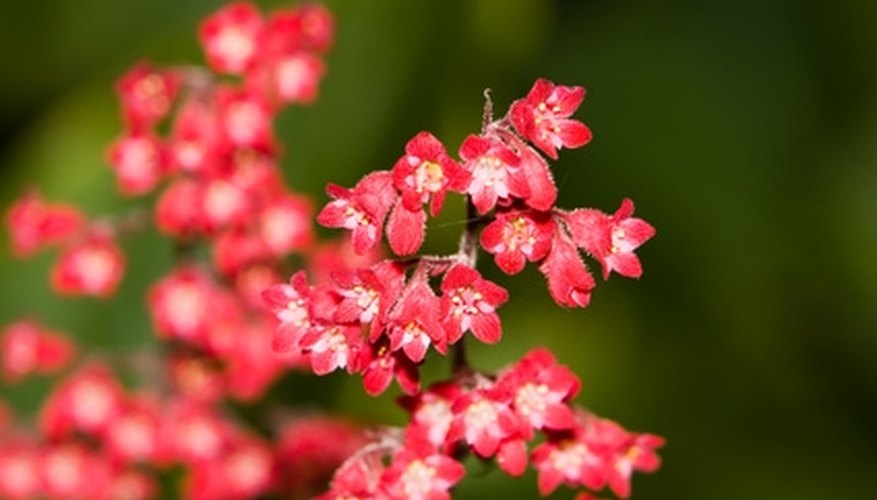 Heuchera, commonly called coral bells, is a perennial grown for its foliage. Heuchera plants grow best in light shade, but can also tolerate full shade to full sun. Heucheras need to be cut back in the spring.
Timing
According to Sustainable and Urban Gardening, the best time to cut back heuchera is early spring, usually in March. This is also the time to divide plants that have become too bushy, woody or are too far above the soil level.
Methods
Sustainable and Urban Gardening recommends cutting the heuchera back to the ground with pruning shears. On the other hand, McKay Nursery Company recommends removing only the dead leaves and spent flower stalks as opposed to cutting the entire plant to ground level.
Considerations
Heucheras grow spindly flowers that can detract from the beauty of the foliage. You can cut the flower stalks back without harming the plant. Heucheras may also grow long stems with leaves only at the very tip, which makes the plant look top-heavy and unattractive. Master gardener Ciscoe Morris says the only solution for this problem is to cut it back to 1/4 inch from the ground. The heuchera will grow back with plenty of foliage.