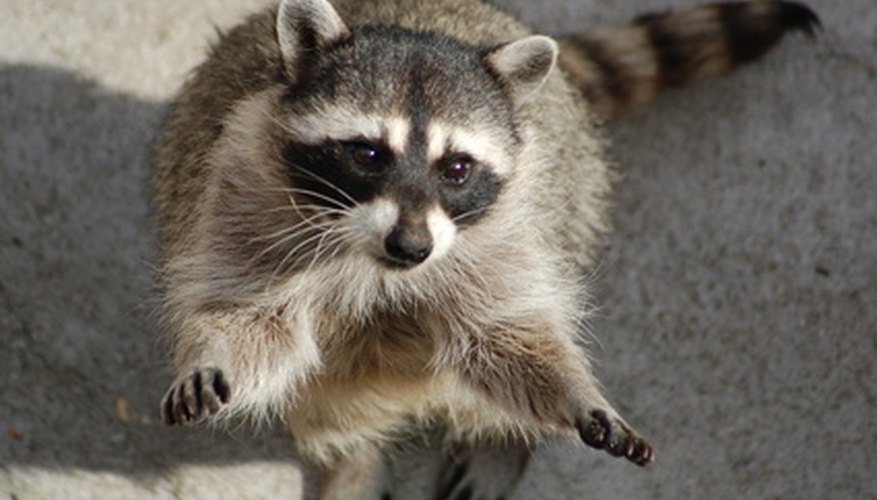 The raccoon is found all across North America and parts of Canada, within both rural and urban areas. Some people find them a cute creature, but they can be a nuisance that can carry rabies and other diseases.
Do Not Attract
One of the best ways to keep raccoons out of your yard is to give them no reason to be there in the first place. Make sure all trash bins are sealed and in good condition and that pet food is not left outside. If you have bird feeders, bring them in at night. Raccoons are drawn to a food source; if there is nothing to eat, they will stay away.
Predator Smells
Raccoons in the wild will naturally steer clear of the smell of their natural predators. Most hardware stores carry a range of repellents that generally consist of granules infused with the urine of foxes. Sprinkling these granules around trash cans, the house or even the garden borders will deter the raccoons from coming into the yard.
Fencing
Making it hard to get into the yard is another good deterrent. Make sure your fence line is in good repair and that there are no gaps in or under the barrier. Raccoons are good climbers, so a reasonably high fence that has a smooth surface and is hard to climb can keep them out. Another, slightly more extreme alternative is to place an electrified wire around the outside of the fence. Touching the live wire once will send raccoons packing.