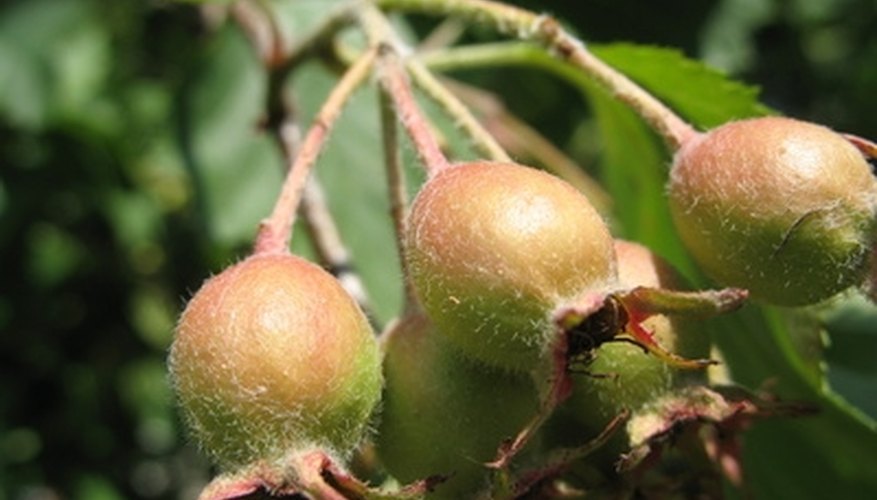 Hawthorn berries are a traditional remedy for heart problems. They contain plant chemicals called flavonoids, which improve the blood flow and protect blood vessels from cell damage. Hawthorn has several side effects and drug interactions.
Side Effects
According to the University of Maryland Medical Center, hawthorn is generally safe when used at recommended doses. Some people experience dizziness, nausea or vomiting, difficulty sleeping and sweating. More serious side effects include agitation or mood changes, a rapid heartbeat and shortness of breath.
Allergic Reactions
Allergic reactions are rare, according to Web MD. The symptoms of an allergic reaction include severe dizziness, breathing difficulties, swelling of the face, throat or tongue, itching and rash.
Drug Interactions
Do not use hawthorn berry with heart medications such as beta blockers; the herb strengthens their effect. Hawthorn may also strengthen the effects of digoxin, a medication prescribed for irregular heartbeats. Avoid using hawthorn berry products with medications that cause drowsiness, such as antihistamines.
Warning
According to the American College of Healthcare Sciences, pregnant women should not take hawthorn because it causes uterine activity. Do not give hawthorn to children. Heart disease is a life-threatening condition. Do not attempt to self-medicate without consulting a physician.