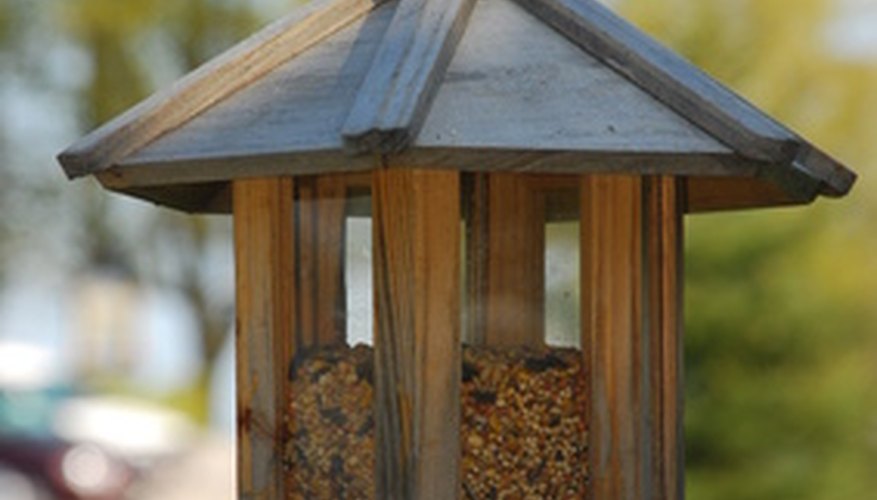 How high you hang your birdhouses depends on several factors. The most important is the type of bird you are trying to attract. Different species fly at different levels. If the house is not at the right level, the birds will not come. You also want to place the house at a level where you can watch the birds.
Preparation
Pick the right type of house for the birds. Each species has different needs regarding house size, the size of the opening and the number of openings.
Placement
Place the birdhouse on top of a metal pole if possible to make it less accessible to predators. Position the house so the opening faces to the north or to the east to keep the hot sun out.
Height
Possible heights for houses include as low as 4 feet off the ground for birds such as robins, chickadees and bluebirds; 12 to 18 feet for birds such as the barn owl; 15 to 25 feet for birds such as the pileated woodpecker; and 10 to 30 feet for birds such as the osprey.