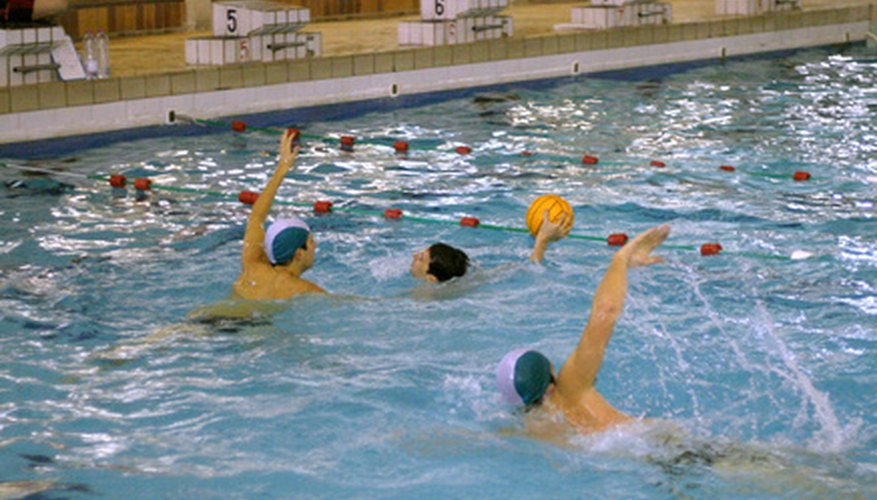 Pool water must be treated to prevent transmission of harmful bacteria. Chlorination is the most common type of treatment. When chlorinating pool water, it's important to add enough chlorine to kill bacteria and other microorganisms.
Types
Chlorine in your pool water is either free chlorine, meaning hypochlorous acid that has not yet reacted with organic compounds and is thus available to kill microorganisms, and combined chlorine, which has already reacted with organic compounds and is no longer available. Free chlorine is the important parameter and the one you want to measure.
Function
In general, a free chlorine level that is too low poses greater health risks than a free chlorine level that is too high, but either condition is undesirable. The El Dorado County Environmental Management Department recommends that you maintain free chlorine levels between 1 and 5 parts per million unless you are using cyanuric acid to chlorinate your pool, in which case levels of free chlorine should be between 1.5 and 5 parts per million.
Considerations
If swimmers complain of eye irritation and burning or stinging eyes, the problem might not actually be too much chlorine, but too little. Once free chlorine reacts with certain organic compounds to form combined chlorine, the chloramine compounds produced by the reaction are strong eye irritants, and can make your pool an inhospitable place for swimmers. Raising free chlorine levels will drive this reaction to completion, and eliminate most of the chloramine compounds--thereby reducing the potential for eye irritation. It's important to note, however, that you should always test chlorine levels before and after adding more chlorine to make sure your free chlorine stays within the safe range.