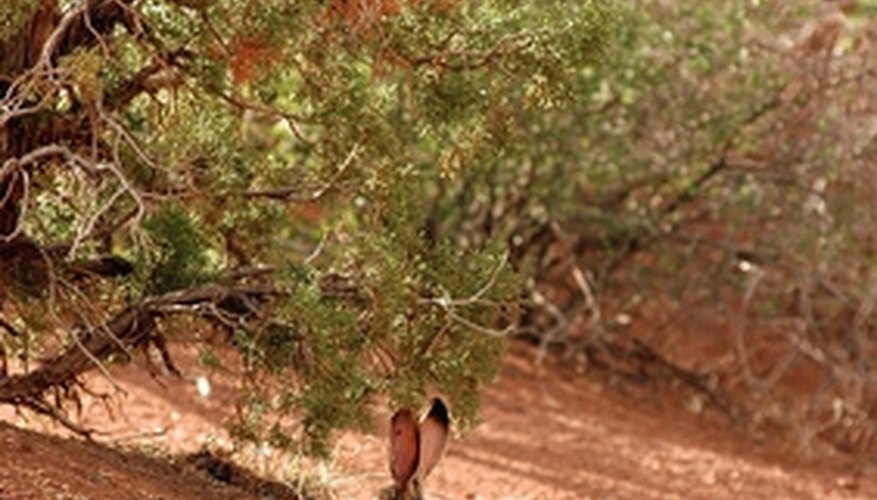 The iron tree is a woody legume native to the Sonoran Desert. The Arizona–Sonora Desert Museum says that the iron tree is one of the most ecologically important trees in the world.
Characteristics
The iron tree, or 'ironwood tree', is multi-trunked. It does not reach more than two meters in height but produces a thick crown of leaves up to 14 meters in diameter.
Habitat
Iron trees live primarily in the Sonoran Desert, spanning southwestern Arizona, southeastern California, eastern Baja California, Baja California Sur, and Sonora, Mexico. This tree prefers granite soil because the large granite crystals make the soil porous. Water and roots can infiltrate it easily.
Significance
The iron tree is a cornerstone of desert ecology. It is what is known as a nurse plant. It plays a role in the population of 500 other desert species. Some associated plant species rely on the iron tree for survival, shade and protection in the harsh desert.
Hardwood
The iron tree gets its name from the fact that its wood is virtually non-biodegradable, being one of the hardest woods in the world.
Threats
Urbanization is the iron tree's biggest threat. Agriculture invades the natural habitat of iron trees. Fires are also a common threat for a tree living in such dry conditions.