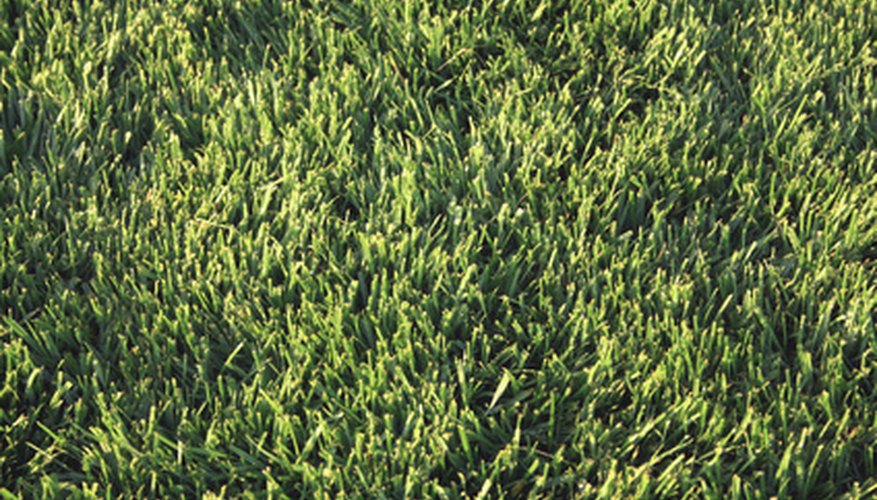 grass,lawn image by Greg Pickens from <a href='http://www.fotolia.com'>Fotolia.com</a>
Pre-emergent herbicides are chemicals that prevent germinating weeds in lawns from surviving. They kill weed seedlings as they emerge, but they don't kill seeds. These herbicides must be on the ground before the seeds germinate to be effective.
Effectiveness
Pre-emergent herbicides are effective against annual weed grasses, including crabgrass, foxtail, barnyard grass and goose grass. They offer some control of broadleaf weeds, such as spurge, oxalis and purslane.
Timing
Apply pre-emergent herbicides in early spring. Apply in March in warm southern climates and in April in cool northern areas.
Quantity
Effective control without harming the roots of existing lawn grasses depends on a careful application of the right amount of herbicide. Refer to the herbicide label instructions and follow them carefully.
Watering
Pre-emergent herbicides must be washed off the grass and onto the soil in order to be effective. Rainfall amounts of 1/2 to 1 inch are sufficient. In the absence of rain, water the lawn with a hose or sprinkler system.
Seeding
Pre-emergent herbicides kill emerging grass seedlings along with any weeds. Delay seeding a lawn until summer or fall when pre-emergents have been used.