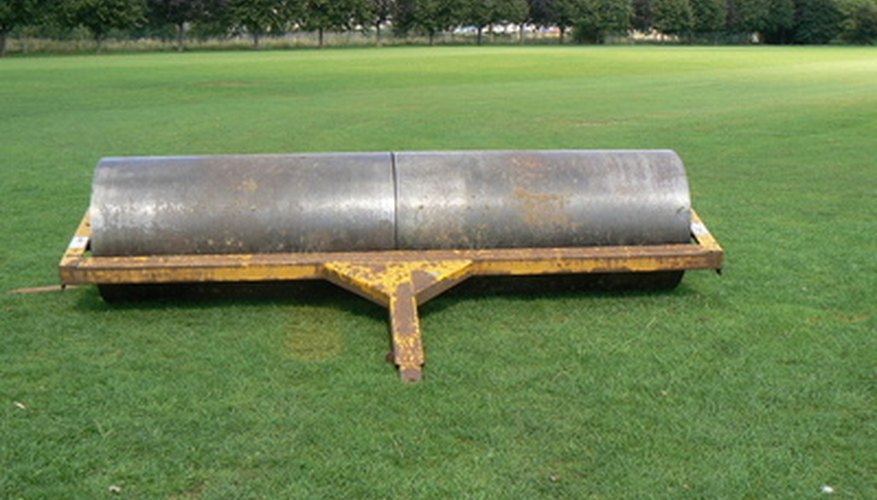 A lawn roller is a simple machine with an arm attached to a weighted cylinder. The cylinder often is filled with water so the weight can be adjusted. The roller can be manually pushed or pulled over a lawn or attached to a mower or tractor.
Smooth lawn
A lawn roller is primarily used to smooth out a lawn to make it look better and easier to mow.
Sod
After laying new sod, use a lawn roller to push the grass roots into the soil.
Repairs
When you need to dig up your yard to repair pipes or a septic tank, use a roller to pack down the dirt once you're finished the work.
Seeding
Many grass seeds are spread on top of the ground. Using a roller after seeding will help the seeds keep in contact with the soil and germinate.
Lawn striping
You can get a better striping of light and green grass on your lawn by pulling a lawn roller with less weight in it behind a riding lawn mower. Just alternate directions as you mow to get the stripes.