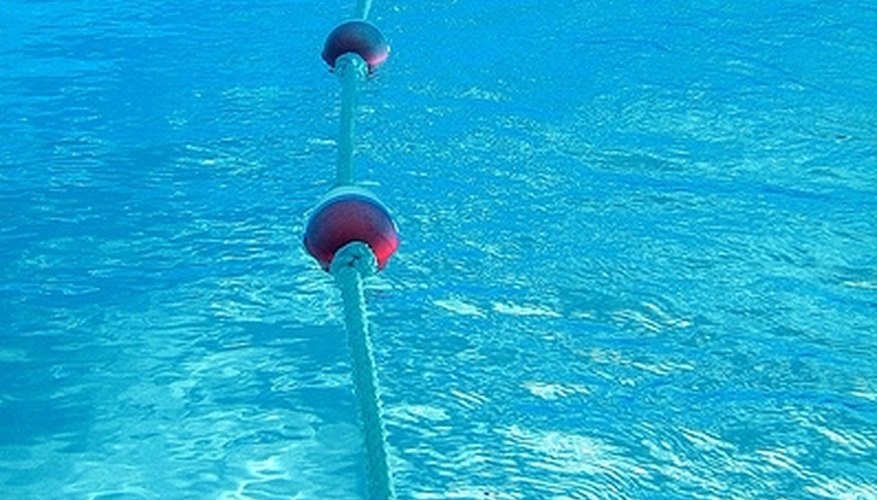 The terms "soft water" and "hard water" describe the concentration of dissolved minerals in water. A low concentration of calcium, magnesium, iron and other elements results in soft water, whereas hard water contains more of these minerals.
Soft Water
Very soft water will attempt to balance itself by absorbing minerals until it becomes saturated. In the pool, the predominantly available mineral is calcium.
Corrosion
Soft pool water becomes corrosive and leaches available minerals. According to Poolcenter.com, soft water can damage the surface inside the pool by dissolving calcium from the plaster and tile grout. Soft water can also corrode metal fixtures and thereby causes metal stains on the walls and floor of the pool.
Determining Water Softness
In order to determine water softness, periodically measure the pH, alkalinity and calcium hardness of the pool water. Most home test kits have the necessary tools to analyze these properties. Pool stores provide a complimentary detailed analysis of a pool water sample.
Increasing Calcium Hardness
If the pool water is found to be too soft, water hardeners such as calcium chloride will increase water hardness.
Perfect Balance
A correct water balance is necessary to maintain the life of pool surfaces and pool equipment. It also ensures that the pool stays clean and hygienic.
References