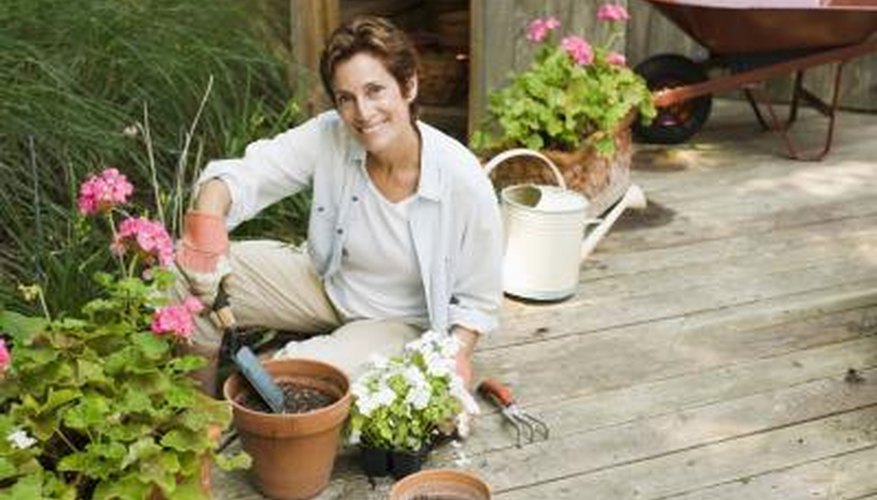 Diatomaceous earth is used by gardeners to protect plants from insects. An all-natural product, it can be used in organic gardens and is viewed as a good alternative to chemical insecticides.
Identification
Diatomaceous earth is made up of diatoms, the tiny fossilized shells of ancient water plants. These shells formed chalk-like deposits that contain minerals including silicon, calcium, sodium, and iron. The mined substance is ground up to produce a white powder that looks a lot like talcum.
Insect Control
Diatomaceous earth is useful for controlling insects that could harm garden plants. Its tiny particles have extremely sharp edges that cut through insects. The insects can die from the cuts (and subsequent dehydration) or from the shards entering their bodies and absorbing fluids, according to Gardening IQ.
Kinds of Insects
Gardening stores recommend diatomaceous earth for controlling ants, thrips, mites, cockroaches, slugs, snails, and aphids.
Human, Animals, and Plants
Although diatomaceous earth is deadly to many insects, it's harmless to the touch and taste of humans and animals, and does not harm plants. Even animals licking the powder off their coats won't be harmed. However, you should wear a dust mask when working with diatomaceous earth, because until the powder has settled it can irritate mucus membranes.
Other Uses
Because it is harmless to humans and animals, diatomaceous earth is also used to control insects in homes and yards as well as gardens. It has also been recommended as a way to help protect pets from fleas and ticks.