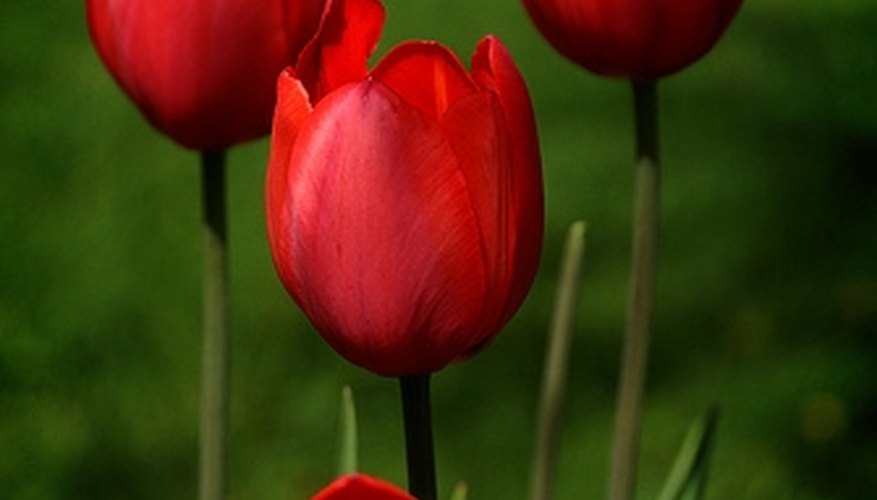 Tulips are one of the most popular flowers available for purchase today. With a wide variety of colors and a simple shape, these flowers brighten up anyone's day. Red tulips are one of the most popular types of tulips, and also an excellent way to declare love.
Origin
Tulips were first discovered in Persia and Turkey. They got their name from the Latin word for turban because Turkish men often adorned their turbans with tulips.
Tulipmania
In the 17th century, Europeans brought tulips to the Netherlands, where they became very popular. The price of tulips skyrocketed in a phenomenon known as Tulipmania.
Meaning
Red tulips represent true love and the belief in love. Give them to your sweetheart as a declaration of your love.
Symbolism
Tulips have also become a national symbol of Holland, due to their popularity in the Netherlands.
Gifts
Express true love with an arrangement of cut, red tulips or give loved ones a potted tulip plant.