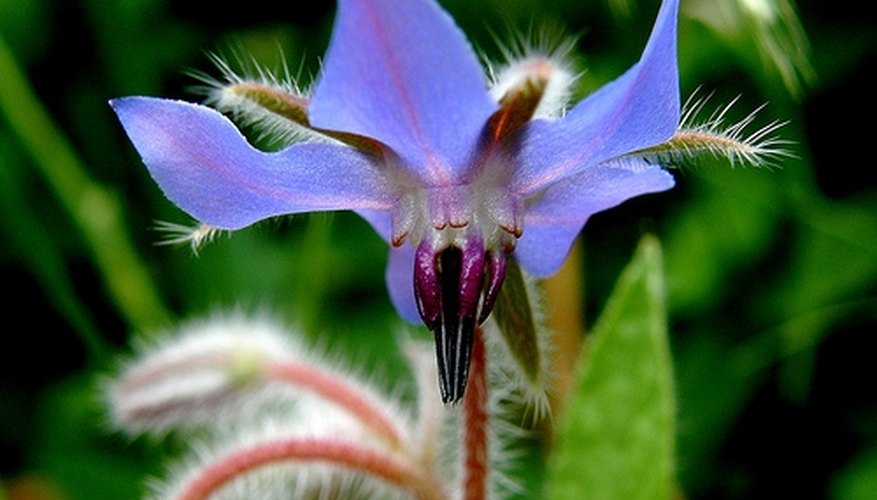 Image by Flickr.com, courtesy of Olivier
The borage plant is an herb indigenous to most European and Mediterranean countries. It has some interesting characteristics and medicinal uses, although be aware of the hazards before attempting to grow it or ingest any part of the plant.
Habitat
Although the borage plant grows in the wild like a weed in Europe, it can be difficult to grow in cultivated gardens in the United States.
History
Dating back to the Roman Empire, herbalists have used borage as a treatment for melancholia and to promote gladness and courage. The entomology of the name may be derived from the Celtic word, "burrach" which means "man of courage."
Physical Characteristics
The plant has numerous white, prickly hairs covering the leaves and stems of the entire plant. "Burra" in Latin means a "flock of wool."
Flowers
The plant blooms in the summer. Flowers are blue or purple and star-shaped, with a slight cucumber taste. While the flowers and seeds are edible and perfectly safe, the leaves and stems can cause liver damage if ingested.
Uses
Today, borage flowers have a wide variety of uses including as a tea and as a decoration for salads. Better Homes and Gardens even recommends freezing the flowers in ice cubes to spruce up summer drinks.
References
Resources