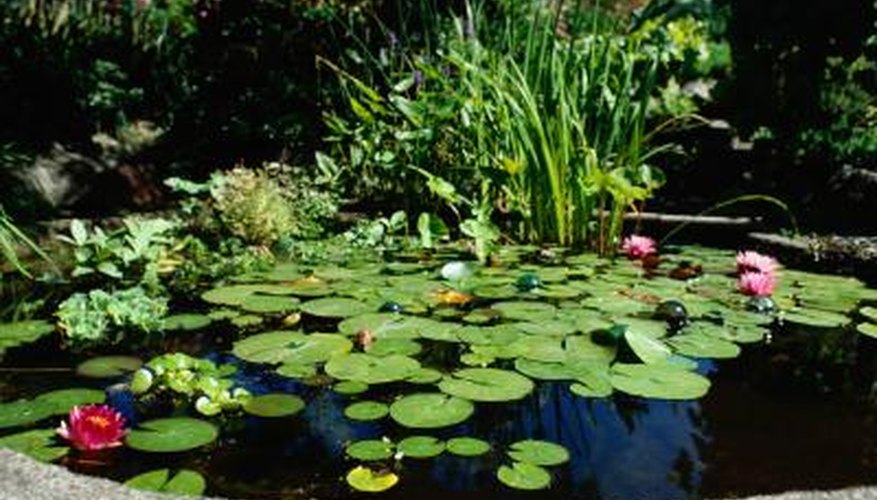 Algae are found in ponds of all sizes all over the world. An overabundance of algae can disrupt a pond's balance, but an appropriate amount plays an important role in a pond's ecosystem.
Food
Algae act as food for some pond fish and for microorganisms that fish and other animals consume. It plays an important role in a pond's food chain.
Absorption
Algae absorb nutrients like nitrates, ammonia and phosphorus. Too much of these elements in pond water can be detrimental to plants and animals and the overall health of the pond.
Shade
Algae provide shade for underwater plants and animals that need it, especially during the hottest parts of the day and year.
Oxygen Production and Use
Algae produce oxygen during the daytime, which in turn provides oxygen for fish and other underwater organisms, microorganisms and plants. On the flip side, algae uses oxygen at night, and too much algae can deplete the water's oxygen.
Shelter
Hair algae provides shelter for fish to spawn and lay their eggs.
References