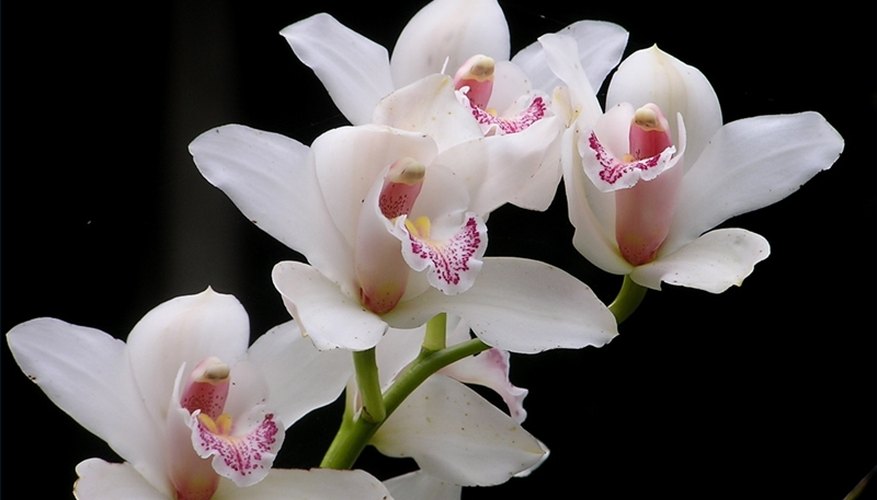 Orchids are the new "It Flower," at least according to "Affluent Magazine." A quick Internet search will also list many florists offering orchids. You may want to consider the varied meanings this exotic flower conveys before purchasing it.
Etymology
The word "orchid" is derived from the Greek word "orchis," meaning "testicle." Ancient Greeks thought they could control the sex of an unborn child by eating different types of orchid roots.
Ancient China
The Chinese believed that orchids had healing properties, particularly against illnesses affecting the heart. Orchids may also have signified refinement and innocence.
Victorian England
Orchids were prized as luxury items in England during the 1800s. The plants were gathered from tropical climates and shipped to England, where they had to be carefully cultivated or they would die quickly.
Modern Meaning
Today, orchids symbolize rare beauty and elegance, despite their relative abundance as cultivated plants in home landscapes as well as commercial settings.
Fun Fact
Vanilla flavor comes from the Vanilla genus of orchids found in the Americas. The Aztecs mixed it with chocolate, which they drank for strength.
Resources